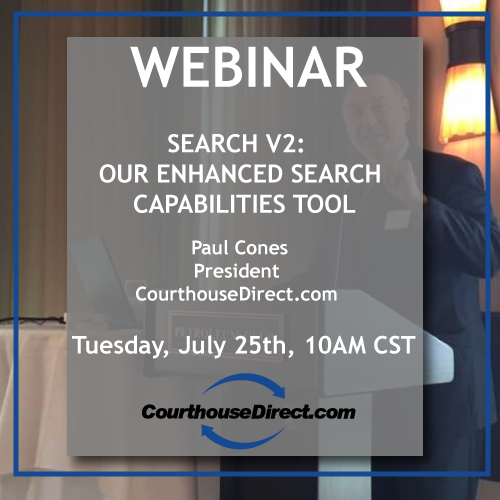 FREE WEBINAR: Search V2 Title Plant Introduction
CourthouseDirect.com Team
07/18/2017
CourthouseDirect.com is always looking to expand and enhance the scope of online document research. That's why, we are thrilled to announce our new Search V2 Title Plant tool. Nothing is more valuable to researchers that a tool that can ...
READ MORE
About CourthouseDirect.com
CourthouseDirect.com is committed to providing fast, accurate and affordable courthouse documents and research by using the potential of the Internet to cut costs and save time associated with obtaining public records and thereby eliminating inefficiencies and revolutionizing the delivery of courthouse information nationwide.