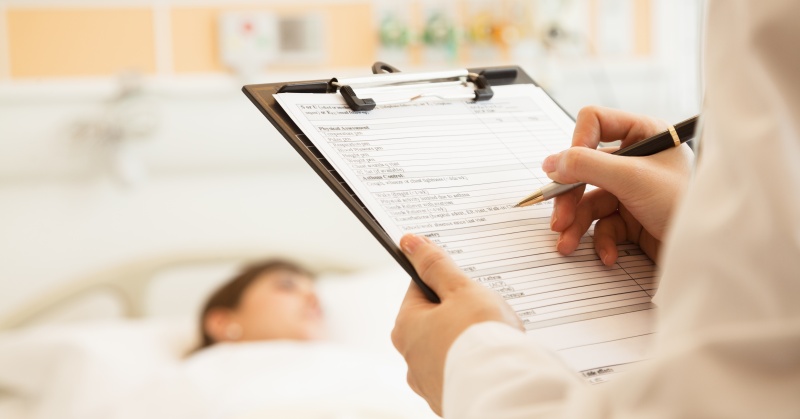 Surprise billing and out of network providers have caused patients to be saddled with hospital liens.

Whether it's due to emergency care or a hospital stay, medical costs are sky-high. It's no wonder many people are unable to pay. Then, in an effort to recoup their costs, the hospital and emergency services slap a lien on them, hoping to gain part of an injury settlement or funds from the sale of property.

Add in the recent pandemic, and there is quite a market for those who can help lift a hospital lien through the legal system. But how do you find leads for hospital liens from the immense pile of records at numerous county courthouses?
Malpractice by Dr. Google
Search engines have made searching for documents appear easy. It's anything but.
Each county has its own mass of public records.
Although typically classified, each county may have its own scheme you need to guess at.
Some counties don't split liens out by type.
County and private websites don't always provide the right filters nor are they as responsive as Google.
Consider that in Texas there are 254 counties. If you practice in a major metroplex, even that encompasses six to ten counties or more. Each one must be searched separately. How many hours will that take a paralegal or admin to complete?
Costs as High as Medical Bills
Another weakness in the process of discovering hospital liens is the expense. You have no way of knowing what is in the document unless you purchase it. Once you buy it, you may find it has nothing to do with hospital liens, or if it does, it's too old or the amount isn't worth pursuing. Possibly, it isn't even a new lien but an adjustment to an existing one.

Many paralegals purchase many more courthouse records than they need in the hopes of increasing their chances of getting a few leads. You're left with the rights to a stack of documents you can't use.
Paging Data Transfer
Once you pay for a copy of the hospital lien, you need to pay someone to key the data you want into a report or other system. That means more money as well as the risk of error.

Reading through every lien to locate the important information, then typing it in takes yet more time away from valuable activities and delays your ability to reach out to a prospect.
Losing Your Patient
You spend hours searching multiple databases and transferring information. You finally get everything together to contact a potential client, and what happens? One of your competitors gets there first.
A Budget on Life Support While Attempting to Meet Quota
To make dealing with hospital liens cost effective, you may have a set quota of qualified leads to identify every day or every week. On the other hand, you are pressured to keep your budget under control and it seems to be shrinking every day.

Considering all the issues with identifying hospital liens and getting enough leads to make it worthwhile, meeting your quota within budget becomes more and more difficult.
Calling (Cyber)Security
One final issue with downloading documents from the web - malware. Within the last year, county offices have been a popular target for cybercriminals. They embed viruses or other malware into the documents, you download the documents, and suddenly your office computer system is infected.

And you may not know it. A hacker could gain access to all the sensitive data you have on your systems. This could go on for months before you discover it. Then you'll need a hospital or emergency room.

What can you do? Check out LiensDirectTM.
LiensDirect Keeps Your Bottom Line Healthy
LiensDirect, a new service from CourthouseDirect.com, can save hours of searching, data transfer, and scrambling to be the first to contact a new lead. We do all the searching and aggregating for you. Team productivity goes high while the budget stays low with convenient pricing.

You get your liens from one source in a single report. You receive only the type of liens you need. And your cost per lead is lower than it's ever been.

All that, and each document is scanned before delivery to eliminate malware.

Boost productivity and revenue while protecting your software systems and reputation. LiensDirect is easy to on-board because there is no setup.

We definitely prescribe LiensDirect for your hospital lien leads. Contact us to learn more.