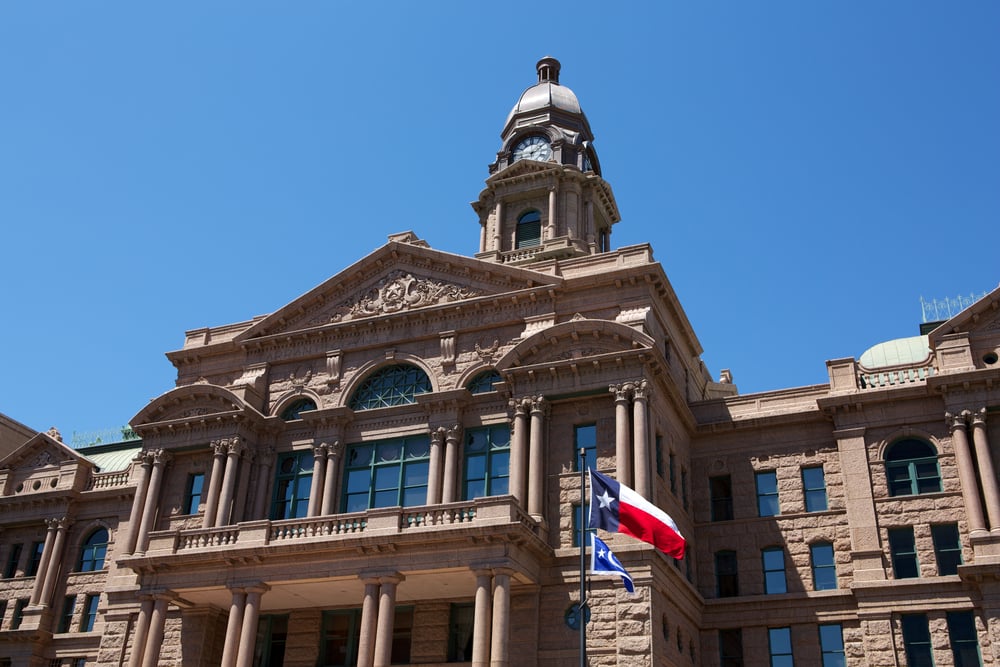 Would you like to be the County Clerk? You really, really need to love paperwork, documentation, and taking notes. And that's just to start.
Most people don't know what goes on at the County Clerk's office. It's much more involved than you might expect if your only contact with the office has been to get a marriage license. Depending on the size of the county and state law, the county clerk has scads of duties you might not even think about.
What Is a County Clerk?
The position of "clerk" can be traced to Ancient Greece. In the early 1700s, London decided to name a city clerk. When colonials came to America, they set up similar offices, beginning with a recorder expected to keep track of landowners and landholdings.
Some are clerks only to the governing body, while others are responsible for a range of services to the citizens of the county.
In Texas, for example, the office of the county clerk is established by the state constitution.
"There shall be elected for each county, by the qualified voters, a county clerk, who shall hold his office for four years, who shall be clerk of the county and Commissioners Courts and recorder of the county, who duties, perquisites, and fees of office shall be prescribed by the Legislature, and a vacancy in who office shall be filled by the Commissioners Court, until the next general election."
Texas county clerks must complete 20 hours of continuing education annually while in office, taking seminars for elections, vital statistics, and probate law.
They must be bonded before assuming office because county clerks handle a lot of money.
They have to obtain errors and omissions insurance for themselves and their deputies.
In smaller counties with fewer than 8,000 people, the county clerk also might be the district clerk.
County clerks work with judges, grieving families, defendants, jurors, and much of the public. They are involved in an array of courts. There are even national associations to belong to, like the National Association of County Recorders, Election Officials, and Clerks.
County Clerk Responsibilities in Texas
The primary duties of the county clerk in Texas are as follows:
Act as clerk of the county court and county commissioner's court. Serve as custodian of records for the commissioner's court, constitutional county court, and statutory county court.
Act as recorder of deeds and other instruments such as bonds, birth and death certificates, assumed names and livestock brands (it is Texas, after all), and ensures records are maintained in a secure and archival manner.
Issue marriage licenses.
Take depositions.
Conduct countywide and general elections. Serve as chief elections officer in most counties.
Handle absentee voting.
And that's just a start.
The county clerk is responsible for determining if a document is suitable for filing, then filing, recording, and indexing a wide variety of documents.
The county clerk must develop and administer a records management program and ensure the preservation of valuable and essential records.
The county clerk cooperates, complies, and liaises with the Texas State Library and the Bureau of Vital Statistics.
But wait; there's more!
County Clerks:
File cases
Issue processes
Maintain minutes of proceedings
Collect fines and costs
Arrange for commitments and appeals
Manage jurisdictional transfers between county and district court
Makes you tired just reading it, doesn't it?
There are differences from state to state. For one thing, 24 states elect the county clerks (as of 2008). California and New York appoint or elect at their discretion. The rest of the states appoint their county clerks.
Some other differences are seen in these states.
Bergen County, NJ - the county clerk files and processes residents' passport applications and property deeds, issues county IDs, provides and files licenses for local doctors and business owners, provides applications for US naturalization, confirms and licenses notary publics, and sometimes officiates at weddings. (The county is rather small.)
San Juan County, NM - the county clerk compiles the minutes of the local board of commissioners.
In Texas, they oversee elections.
It's no wonder the office is frequently underfunded and understaffed. It takes a lot of people to do all this work.
In larger counties, there is a Division of County Clerk's Office. An example is Dallas County, where the County Clerk liaises with county administration and the chief deputy clerk. The clerk then oversees offices labeled recording, probate, vital records, criminal, accounting and trust, collections, central records, and civil.
Gee, Anything Else?
Something that sounds a little humorous but really covers a serious issue is listed in the 2019 Texas County Clerk Manual, which has instructions for handling "vexatious litigants," including motions for order determining a plaintiff a vexatious litigant, criteria for finding plaintiff a vexatious litigant, order for security, prefiling order, and a notice to the Office of the Court Administration and List of Vexatious Litigants Subject to Prefiling Order on the Office of Court Administration website.
At least the county clerk is no longer responsible for a few things its colonial counterpart had to do. For example, the clerk had to sweep the meeting room, sell seats, ring the bell, and other responsibilities that no longer exist.
The County Clerk has duties to the county criminal court, the court at law, probate/mental illness court, and truancy court. The County Clerk may also be the trust account administrator for minors and incapacitated individuals. He or she is an Ex Officio member of the commissioner's court. And the county clerk collects court costs and fines assessed in misdemeanor court. The clerk has responsibilities in the probate court as well, meaning compiling and maintaining the paperwork for each case the judge hears.
The county clerk touches hundreds of different types of documents each day: marriage licenses and death certificate, absentee ballots, deeds, and more. This office records liens against a property and notes them in the property title. It handles thousands of legal documents every year.
On top of that, the staff answers phones, scans tons of documents, serves the public at the counter, types correspondence and reports, inputs data, and other duties.
Without the County Clerk, communities would be lost. But this post should show why it might take time to look up deeds, titles, liens, and other certificates by hand at the courthouse. Most of the public records the County Clerk administers are available online, either through a county-maintained website, or you can visit CourthouseDirect.com for your search.