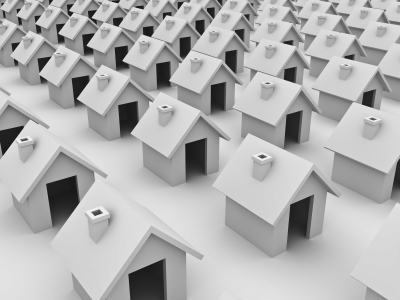 A plat map is a guide to a tract of surveyed land. Created and maintained by licensed surveyors, plat maps are a helpful blueprint of detailed property information. For land professionals, real estate agents, and oil and gas companies, plat maps of an area of interest are valuable because they offer precise information.
Information on a Plat Map
A plat map contains a wealth of helpful information for anyone with interest in a certain tract of land.
Orientation. Instead of visiting a property, a plat map clearly indicates the property's orientation which saves time for busy professionals.
Placement of property lines. Over time, property lines can become obstructed by the surrounding development, plant life or other structures. A plat map gives an accurate picture without the need to have the land surveyed again.
Easements within a subdivision. Plat maps also outline easements associated with a property. Though this information should be compared with deed documents, it provides a quick view of legal land usage.
Because plat maps are developed by licensed surveyors, you can have confidence that the information stated on the document is correct and legal.
Why Plat Maps are Necessary
Plat maps become priority resources in many circumstances, but the four most common include:
Property division. When dividing a property with the intent to sell or transfer ownership, a plat map is obtained before proceeding.
Develop property. From building new structures to the development of natural resources, plat maps guide the process by defining real property dimensions.
Gain access to city sewer and water. For access to public utilities, plat maps help quickly locate property boundaries and easements.
Check quoted documents. Sometimes the information on land-related documents can be incorrect. Reviewing a plat map can expedite the fact checking process for those interested in a specific parcel of land.
Professionals in multiple industries rely on plat maps to provide accurate property information prior to moving forward with a project.
Who Needs a Plat Map?
For real estate agents, plat maps clearly illustrate a home's orientation, property dimensions, and any easements associated with the property, which are important when assessing property value. Similarly, oil and gas companies, landmen and other land professionals benefit from this same information when resource development opportunities are being evaluated and planned.
Save Time with Online Record Search
Obtaining a plat map saves time, money and resources for professionals concerned with a certain tract of land. When using a trusted online resource like CourthouseDirect.com, finding a plat map and related documents can be quick and convenient.
* Image courtesy of freedigitalphotos.net