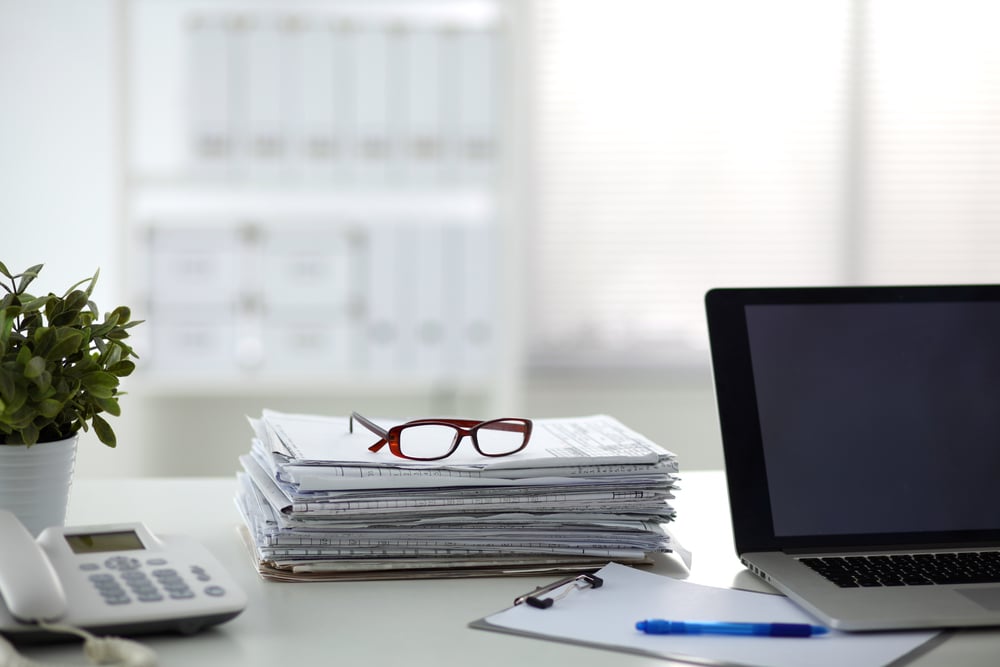 Before you start your Texas public records search, you might like a better idea of what you're looking at. Public records cover a vast array of documentation that helps everyone track the essential things in life.
Public records are documents available to anyone who wishes to see them. They are not confidential except in rare cases where they are sealed and no longer available to a general search. These documents are often used by attorneys, historians, and government officials, but historians and writers use them, too.
You might be looking because you are purchasing property, creating a partnership, or maybe you just have a bet with someone.
Here is what you need to know about Texas Public Records.
How Long Have Humans Kept Public Records?
A long, long time. Records have been found written on clay tablets in ancient Babylon. The Incas kept their records as knots in string or rope. Those are a little hard to read now. The best example is the Domesday Book created by William the Conqueror in 1086 or thereabouts. Of course, it was to keep track of taxes.
Ever since people have been writing down everything from marriages and divorces to who owns what property.
Public Records - An Overview
Anyone can search public records, but you need to understand the state law before you start. Some states, like Texas, allow individuals who are not residents of the state to perform a search, while other states may restrict it to state residents only.
Public records are typically kept at the county level. Before the internet, you had to visit the county courthouse or the county clerk's office to peruse any public document. However, certain papers may be kept elsewhere.
You can still go to the courthouse or clerk's office to research the records, but most are kept in a database online that is maintained by the local government. The county clerk likely has a computer to perform searches of local records, or you can just stay home and look for them online.
Keep in mind that not all older records have been digitized, and many are unsearchable images. Also, the search might be free, but a fee might be charged to download electronic copies or obtain print copies.
If you must visit the county clerk, be polite. You catch more flies with honey and all that. When searching online, it goes quicker if you optimize your search using as much information as you already have and using wild card shortcuts to search using partial names and words.
Types of Texas Public Records
In Texas, you can search and copy records from all government bodies according to the Texas Public Information Act. "Government body" includes city and county governments and agencies. Some non-profits and private entities that are supported or spend public money are covered, also.
Unless a record falls under an exemption, you have a right to see it. By law, a public record is any information collected, assembled, or maintained according to law or ordinance or in connection with official business transactions by or for a government entity. The format doesn't matter.
There are several exemptions that the government uses to lock down individual records. Exemptions include information that can give an advantage to a competitor or bidder, that the law deems confidential, and those protected by the attorney-client privilege.
The list of available types of public records is rather long.
Marriage and divorce records
Arrest records
Criminal and inmate records
Court records
Vital records of births and deaths
Census data
Court dockets
Government spending reports
Voter registration
The list goes on. Remember, any record collected, assembled, or maintained according to an ordinance, law, or of an official government transaction is a public record unless it falls under an exemption.
The Freedom of Information Act
The Freedom of Information Act (FOIA) was signed into law in 1966 by President Lyndon Johnson. It governs federal information but may differ from the FOIA of the state, which has its own interpretation of the federal statute.
You don't need to fill out an FOIA request for most public records; they are widely available online and in the courthouse without the need for a formal order. However, you may need to use the act to access some government documents that are less readily available.
If you need to file a request, here are a few tips:
Decide the specific piece of information you want and the agency or entity most likely to have it. Do as much homework as you can to tighten up your request to increase the chances of getting the data you want. If your request is too broad, it will just get sent back.
Use a physical letter or email to make the request. Include as much detail as possible, including dates and other information to help someone find it.
Include the best way to reach you and the preferred medium for the information.
Specify the amount of time you expect to wait to receive a response.
Be prepared to pay a fee and note how much you expect or are willing to pay.
Be persistence.
Some agencies have specific requirements, so look them up before sending an FIOA request. In Texas, the entity must respond within a reasonable time. If the entity believes the record to be exempt, ask the clerk for a decision from the attorney general within 10 days of making the request.
You should receive a written statement and a copy of the agency's communication with the attorney general. You should receive an answer within 45 days.
If you disagree with the attorney general, you may file a lawsuit for judicial review of the decision in district court for the county where the governmental body has its main office.
Online Public Records Search
By far, the easiest way to search public records is from the comfort of your own home or office computer. Online searches have several benefits.
You can do it 24 hours a day, seven days a week. Online is never closed.
You save time and resources because you don't need transportation.
You optimize the time and effort you need to make for the search.
You know best what you are looking for.
There's a lot less dust, and you don't have to wait your turn.
Shorten your search time by using as much information as you can to narrow your search. Often, you have several filters that help you keep the search to a specific set of records.
If you need to search for information in more than one county, use a service like CourthouseDirect.com. We have records for every county in Texas. You can search by name, address, lot description, case numbers, and much more.
CourthouseDirect.com can save you tons of time and effort performing multiple or broad-based records search. If you like, you can request our service to provide ongoing results emailed to you for specific inquiries such as liens.
Public information is a vast sea of data. Educate yourself on state law, use the right equipment to find the information you need, and ask for help. We're here for you.