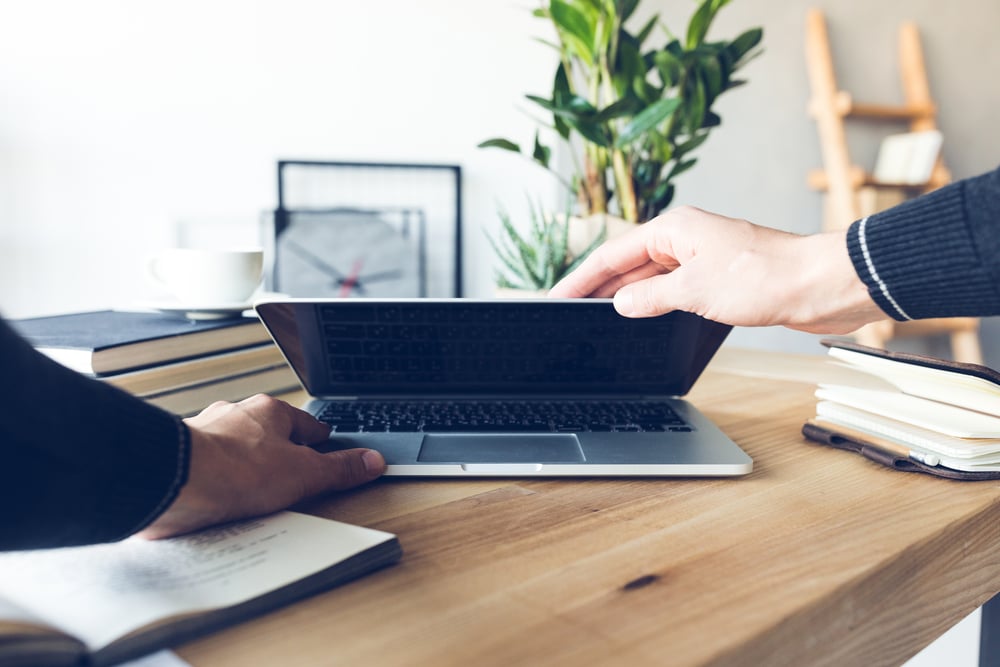 The COVID-19 pandemic has turned much of the working world upside down. While a lot of work has migrated online in the past couple of decades, never have more companies needed online access to information at one time.
CourthouseDirect.com is uniquely positioned to help you maintain productivity during this unprecedented time. Placing the information you need to research mortgages, deeds, oil and gas leases, and other public information online in an easily searchable tool is our reason for existing.
Total Online Access to Important Property Databases
At CourthouseDirect.com, you can search from the comfort and safety of your home office. There is no reason for you to expose yourself at a county courthouse to view mortgage indexes. In many locations, the courthouse may not be open or staffed.
We provide online search for the following documents and resources:
Anything you can find at your county courthouse, we provide in an online database for every county in Texas. Also, we provide access to data for numerous counties across the country.
Access Historical Records
Although many courthouses have digitized some of their information, there is nowhere else where you can access the number and variety of scanned documents for historical deeds and indexes.
Title searches can go back more than a century for some properties. Access to copies of handwritten or typed deeds used to mean a trip to see the dusty tomes at the courthouse. Now you can search them — dust-free — online. We have images of deeds spanning to the sovereignty of the soil.
Why would you search deeds, especially that far back? The deed tells the story of the land. You need to know who holds the valid title to the patch of your interest. Banks have an interest in historical deeds since many buyers use the land as collateral.
Even private investigators may need to search deeds as part of a background search or to support a court case.
Deeds provide insight into any obstacles to transferring title, including liens, easements, mortgages, covenants, and unpaid taxes.
Search Maps and Plats
CourthouseDirect.com gives you all the tools you need to look at tax maps and records, recorded plats, and information for oil and gas companies such as pipelines, wells, plats, pooling reports, and W-1 reports. All of these and more are available to search from your home computer.
Lease Checks and Lease Alerts
The lease check is the very first step in bringing a tract of land from prospect to oil sales. This is where you find any and all obstacles to purchasing or leasing a piece of property. What you learn here tells you whether it's worth it or not.
You don't want to lease land for oil and gas prospecting and drilling if there are encumbrances to get in your way. A lease check lets you know if there is a new oil or gas lease already on the property. You find out if it's included in a pooled unit. You need to know if there is an existing oil or gas lease in its primary term.
All of this information, and more, guides leasing activity for any oil and gas firm. Other problems can be found in a lease check as well.
Liens against the property
Issues of bankruptcy
Clouded titles and deeds
You can learn about them all in a fraction of the time and with no travel.
To keep up with multiple properties, you can set up a lease check with CourthouseDirect.com. Put in your parameters and receive automatic email notifications of any changes in the properties you are researching. There's no need to come back and check, only to find no difference. Also, you prevent any surprises from cropping up if something happens after your initial lease check.
Comprehensive Title Services
CourthouseDirect.com provides comprehensive title services for the oil and gas industry, including landmen, abstractors, oil and gas attorneys, and other gas and oil professionals.
Real estate investors and banks also have ready access to documentation for property issues.
If you need anything from an abstract of title to a royalty owner production report, you can get it here. We do all the heavy lifting (and searching and indexing), so you don't have to.
If you find yourself under a shelter-in-place order, stay-at-home order, quarantine, you can continue to work and earn while waiting for the pandemic (and any other business disruption) to come to a close.
Until America fights off COVID-19 and after, CourthouseDirect.com allows you to access everything you need for real estate, oil and gas, and other property-based businesses.
Stay safe and healthy. We are working to provide seamless service and support for all our products and solutions during this time. Our team is operating during our usual business hours. If you have any questions, as always, please do not hesitate to reach out to our support team.
CourthouseDirect.com is here for you now and into the future. America will recover and endure.