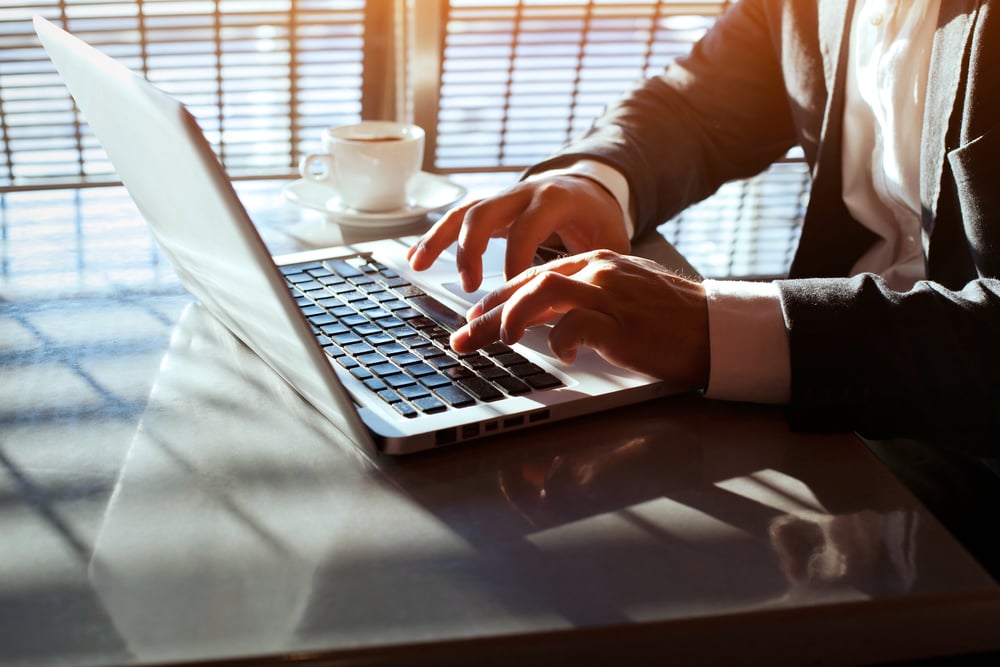 A plethora of Texas public records is available online from vital statistics to criminal records. Most are open to view, while other records have certain restrictions placed upon them. State law governs their accessibility; even though a record is considered public, certain restrictions may apply.
Accessibility
The Texas Public Information Act provides everyone access to Texas public records. All you need to do is submit a written request by email, fax, letter, or other means. The only requirement is that the request is for specific records. Some records are available for free while others require a fee payment, typically to offset the cost of physical copy production and administration.
A public record is any information "assembled, produced, collected, or maintained as part of conducting Texas government business."
Emails, slide presentations, administrative documents, videos … almost any content created or used by the Texas government is available to the public, as are documents and recordings shared within government agencies for the conduct of state business.
The Texas Public Information Act states:
"…it is the policy of this state that each person is entitled, unless otherwise expressly provided by law, at all times to complete information about the affairs of government."
However, there is no requirement for the State of Texas to provide access to all data, even if the data is a matter of public record. Documents that include confidential information such as trade secrets about a private individual or corporation can be redacted or withheld. Notice, also, that the information to which each person is entitled has to do with affairs of government, implying certain restrictions.
The public records law covers all governmental entities.
The law includes any entity supported by or that spends public funds.
The law also includes private organizations that are responsible for maintaining records for public organizations.
However, a wholly private business providing services to the government on a contractual basis is not covered.
As with most laws, there are exceptions. The exceptions to the Texas Public Information Law protect privacy and intellectual property, including information within or about pending litigation, sensitive information from personnel files, bids from private contractors, and information under the protection of attorney-client privilege.
Judiciary information is also an exception to the public information law. The Texas Supreme Court determines public access to those documents.
As noted in the opening, a wide variety of records is available to the public in the State of Texas. Not all are available online, but a good many are.
Property Records
The county recorder's office, city hall, and other institutions keep property records on file. With the push for digitization, most of them are available online. For example, CourthouseDirect.com provides a centralized electronic database to property records for the entire state that can be searched using a variety of filters and search options to answer almost any question.
Determine the owner(s) of a parcel of land.
Identify contacts for investors and builders.
Find zoning and property line data.
Resolve disputes about the square footage of a commercial building.
Acquire blueprints.
Search online to find Deed Records, Mortgage Records, Patent Records, Land Commissioners' Minutes, and Homestead Applications, among other things.
Vital Records
Marriage and divorce records, birth and death records, and naturalization records are all considered vital statistics or vital records. In Texas, you can search for marriage and divorce records online. If you need a certified copy or a marriage certificate or a divorce decree, you can request one via email or an online form. A fee will be attached.
Marriage licenses and divorce decrees are filed with the clerk of the county in which the marriage or divorce took place.
Birth and death records may also be found at the county clerk's office, although very old records may have been created by other entities than the county. Naturalization records have evolved from county and district court activities to a series of two records, the Declaration of Intent and the Naturalization Records (Petition and Record). Efforts over the past few decades have resulted in searchable online indexes for a large portion of these records.
Court Documents and Criminal Records
The Texas Judicial Branch governs Texas court records and documents. The county or municipal court in which the case was heard is the origination point for these records. Records are most easily found if you know the specific court in which a case was tried. However, some court documents are sealed and may not be available as public records.
Once the case is complete, the docket (summary) of the case and the courtroom proceedings become matters of public record except in particular cases as determined by the court system and, occasionally, at the request of a participant.
Criminal records are available through the courthouse or local government office, often for free. Background checks are easily performed online, although various businesses charge for the privilege of performing one for you.
When requesting civil or court documents, you must state the reason for your request. The courts are charged to protect the personal safety of those involved in the case as well as discharge other responsibilities. Misuse of court information is a criminal offense, so be transparent with your interest.
Requesting Public Records
While the records may be available for online search, obtaining a physical document such as a certified marriage certificate requires a formal request. The Texas Attorney General's office recommends using the US Postal Service for all requests and asking for proof of receipt.
Make your request clear and specific. A broad request can result in a long wait or the receipt of irrelevant records.
Government agencies generally may not ask the reason for the request; however, they may ask for clarification to limit the amount of data or records they must produce.
Government institutions are required to respond to records requests "promptly," although there is no set amount of time requiring them to respond.
There is no charge for viewing records. The law provides for fees to produce copies. The fee must be "reasonable" such that the amount does not discourage the request of public information.
You are entitled to an itemized bill if you are charged more than $40.00 for your request, although some government entities have the discretion to waive the fee.
Not all public records are available for online search, nor are they all available to every individual. In some cases, public records have been sealed. In others, there are restrictions on the entity or individual allowed to request them.
Overall, there is a large number of public records available for online search these days. The opportunity to search from an office or home instead of driving to multiple county courthouses has streamlined many business processes from oil and gas leasing to performing background checks.