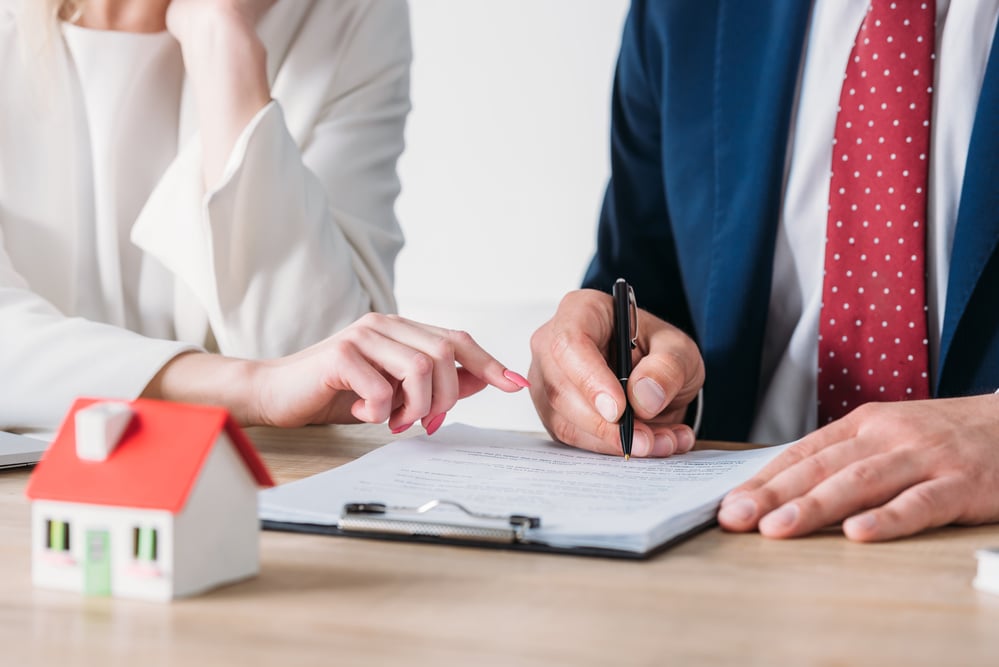 So, you're getting ready to sell your house. Exciting! Now, you're probably asking yourself, "What documents do I need to sell my house?"
We're so glad you asked. Keep reading to find out all the paperwork (some of it might be available electronically) you need to prepare to sell your home, list it, market it, and close on it. The requirements may differ between states and counties, so check your local regulations as well.
Preparing to Sell
The longest list of documents is the one for preparing to sell. If you are an organized person, you probably have most of this in one place. Otherwise, give yourself time to get everything together and order what you don't have or can't find.
You will need:
Your original sales contract for your home with the purchase price.
Title and ownership documents, including a property survey, a certificate of occupancy, and certificates of compliance with building and zoning codes.
Your mortgage statement and financing documents.
Property tax records, including property, school district, and other tax information.
A professional appraisal performed when you bought the house. Include documented changes to the appraisal since then.
A record of homeowner's insurance.
Professional inspection reports performed before you put the home up for sale.
Receipts and documentation of capital improvements like a new kitchen or A/C unit.
Home repair and maintenance records. (Be aware maintenance does not go into your tax basis.)
Manuals and warranty information for any major appliances you sell with the home.
Homeowners association documents, including CC&Rs.
The lease agreement if you are selling a rental home.
Anything relevant to the sale like a file on the builder if you are selling a newly built home.
That's an impressive list. If you have hard copies, create folders, and keep them in a secure location.
Why do you need some of these documents?
The original sales contract is an agreement you made with the previous owner when you bought the home. It contains the terms of purchase, maps out the details of the transaction, and provides the potential buyer with information on who owned the house before you.
A professional appraisal from the original purchase is an assessment of the home's fair market value when you bought it. It directly influences how much a mortgage lender will lend to a buyer. If you refinanced while you owned the house, you might have an updated appraisal. You will need to get a new appraisal, too, for those buyers who require a mortgage to purchase the house.
The mortgage statement is necessary in the case of selling the home before you pay it off. Your lender or servicer can provide the statement showing the payoff amount, which is the total you need to pay to satisfy the terms of your loan. It includes any interest you owe until the day you pay in full. The payoff is not the same as the current balance appearing on your bill.
Your lender is required to provide your payoff amount to you. The Consumer Financial Protection Bureau says so. Once you know that, you can calculate potential proceeds from the sale.
For total transparency, have your homeowner's insurance records ready. Buyers want to know about damages and repairs made. Also, the buyer needs proof that you insured the house, plus a claims report or list of all claims on your home since you bought it.
If your home is in a neighborhood with an HOA, the buyer may need the following documents:
Articles of incorporation
Bylaws
Rules and regulations
Homeowners dues amount statement
Copies of the minutes from the Association's meetings of the past two years
The Declaration of Covenants, Conditions, and Restrictions (CC&Rs)
Many HOAs are moving these online. Check with the management company and your state and county to see which of these documents may be required and how to obtain a copy.
If you have done any remodeling or added buildings, the buyer will want to know the details. Also, the cost of improvements may mitigate some of your capital gains taxes from the home sale.
Copies of past utility bills, particularly at the height of summer or winter, let buyers know how energy efficient the house is, and what they might expect to pay themselves.
After Signing a Listing Agreement
If you are not selling the house yourself, you probably engaged a real estate company. Now is the best time to start a realtor file containing the listing agreement, a proposed marketing plan, the seller's net sheet, and any written communication. You may need to refer to them from time to time.
Keep the details of any other professionals engaged in the sale of your property, such as stagers, contractors, electricians, plumbers, movers, or auction houses.
If you live in a state that requires an attorney to be involved in the sale, create a file. If you already know there is a lien on the home or that you are going for a joint sale, short sale, or estate sale, an attorney is a must.
Most states require a Residential Property Disclosure Form. Many of the answers to this form can be found in the documents you gathered while preparing to list your home. If your home was built before 1978, you need a lead-based paint addendum as well. If anything in the house is rented and remains with the home, get a copy of the rental agreement.
While the House Is On the Market and Post Offer
You need to put together a preliminary title report (known as a prelim). You have a list of mandatory disclosures to complete as well as a pre-inspection report. In California, you also need a transfer disclosure statement and a natural hazards report.
After a potential buyer tenders an offer, you have documents for the offer and counteroffer. Then you receive the final purchase and sale agreement, plus a contingency form.
Closing and After
For a contract to close, you must have a home inspection report and an appraisal report. At closing, you need:
Your most recent tax statement
A seller's estimated settlement, also known as a Closing Statement
A copy of the deed
A 1099-s tax form
If you have never bought or sold a home before, be prepared to go through a mountain of paperwork. As you can see from the lists, half of it is needed from the time you prepare to sell.
The good news is that CourthouseDirect.com can simplify and streamline obtaining the proper documentation. Our online database allows you to view tons of public records without the need to visit the courthouse. On our site, you can find:
You can find everything you need for a title report online at CourthouseDirect.com. That means less legwork for you when putting together this pile of documents. If you are selling the home yourself, you will find a one-stop-shop for all your public records.
Good luck with the sale of your home. And don't hesitate to use our records when you buy another.