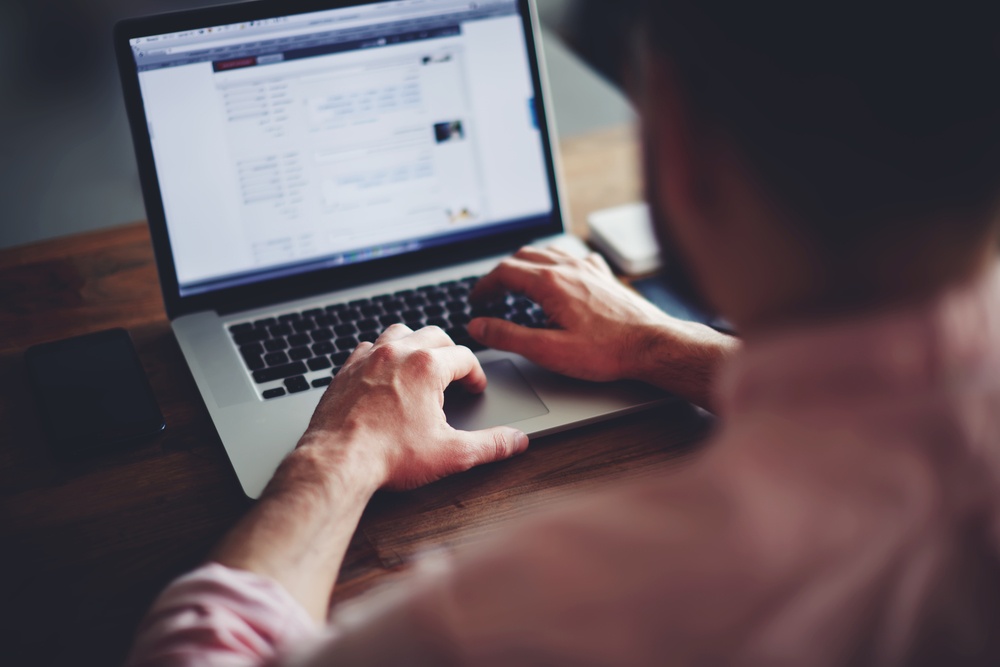 Digitization of all types of records has been going on since computing power improved and device prices dropped. Libraries, repositories, and courthouses, where massive numbers of books, files, documents, images and more have been gathered, and stored began digitizing their collections in earnest when budget cuts due to the economy started in the early 2000s.
Organizations of all sizes have good reasons to digitize their files. Several initiatives have been implemented to organize and facilitate the activities and make the resulting files available online.
Defining Digitization
When you digitize a record, you scan the analog document into a digital format that resides in electronic storage. Digitization also includes all the activities resulting from making a digital copy available for end users for a sustained length of time.
A document is identified and selected for digitization.
It is prepared for digital conversion with descriptive and technical metadata (data about the document itself) for retrieval and management purposes.
The document is digitized.
Quality control activities ensure the duplication, and its accompanying metadata is accurate.
The file is made available for online access, and the organization may choose to develop policies and procedures for large-scale reproduction for its customers.
IT infrastructures are analyzed for robustness to sustain long-term growth, storage, and preservation of the files.
A use management system ensures authentications, reliability, usability, and integrity of the digital copies.
Organizations have found a variety of ways to approach their digital initiatives to cover the initial financial outlays and perform the work. Partnerships, crowdsourcing, agency transfers, and the creation of a digitization culture have been used by everything from government entities to private businesses.
Digital Initiatives
One of the most significant digital initiatives is the Strategy for Digitizing Archival Materials for Public Access, run by the National Records and Archives Administration (NARA). NARA intends to provide public access to critical historical holdings and archival materials collected by the Federal Government.
The initiative drives the digitization process and a connection with its customers to maximize the value of NARA to the United States and build a repository of knowledge.
All the states have digitization projects underway to provide convenient and cost-effective handling and access of court and property records. Texas is the largest state to require electronic filing of court documents, which was mandated by the Texas Supreme Court in 2012.
Although Texas has a decentralized court system, it decided to use a single portal as a central hub for courts and filers in all counties to link with one website where all the documents could be filed and accessed in the future.
Utah had a centralized court system and created a virtual courthouse where anyone can access information about civil and criminal cases through a fee-based online service. The courthouse and state no longer require large file rooms full of clerks to handle the physical documents. E-filing was fully integrated into the docket and document management systems. The result is a highly efficient file system that controls costs.
The Florida courts, decentralized like Texas, also developed a statewide web portal through which all court documents are electronically filed.
The Benefits of Digitization
Why should courthouses and other facilities and organizations want to digitize their collections and holdings?
In general, digitization protects citizens' rights and ensures accountability of all parties involved in a transaction. It promotes saving important documents and records of experiences. For example, part of NARA's initiative is to promote research and storage of items that illustrate the American Experience.
The digitization of courthouse databases provides some highly convenient advantages.
In terms of access, courthouse databases are now available online to anyone with a web browser. Earlier versions of electronic records required people to access them using a dedicated workstation and specialized software. Now, it doesn't matter where someone is located geographically, he or she can access the files anytime from anywhere from most mobile devices or computers.
Digitization also makes materials and the accompanying metadata available for reuse on other platforms and organizations. For example, the local police department can embed an application that accesses the courthouse database for any county so people could check for warrants and tickets without leaving the website. Google does something similar with its Map widget that can be embedded on your website to help people find your business.
Once you are past the initial expense, digitization reduces costs and returns the investment in several ways.
It reduces foot traffic to the courthouse, saving wear and tear on the building, parking lot, and furnishings.
It eliminates the need to handle court records physically. The paper documents can be maintained without damage from skin oils, wrinkling, and tearing.
It reduces the chance a record will become lost, either through misfiling or destruction.
Physical records can be relocated to off-site storage, which is often less expensive than maintaining a file room at the courthouse.
Overhead for document tracking is also reduced.
Digitization allows for easy keyword-based searches. Instead of pulling multiple files in the hope of finding the correct record, you can enter keywords and make a selection from a list on the screen.
The improvement in file security is another advantage of digitization. How often have records been lost in courthouse fires, floods, or storms? How many documents were pilfered, never to be returned? A benefit of online access is that it creates a record of who accessed the record, the date, time, and whether any changes were attempted or made to the record.
Certainly, cyber-security is of paramount importance, but the ability to restore an electronic database from a backup more than pays off for the added software, hardware, and IT resources needed to keep hackers out.
---
CourthouseDirect.com takes advantage of the new digital platforms to provide services to landmen, surveyors, property developers, and owners, as well as all those involved in real estate, construction, and the oil and gas industry. You can log into our website and search for deeds and other property records from your office or phone.
Through the secure portal, you have access to thousands of public records from across the United States. We offer a range of services to help you optimize your business and streamline your property search. From historical deeds to the latest title transfers, you can easily find the document you need without a visit to the local courthouse.
Without the courthouse database digitization, we would not be able to provide this type of service. You reap the benefits as well, with access to records that, in the past, would have taken days if not weeks to procure.