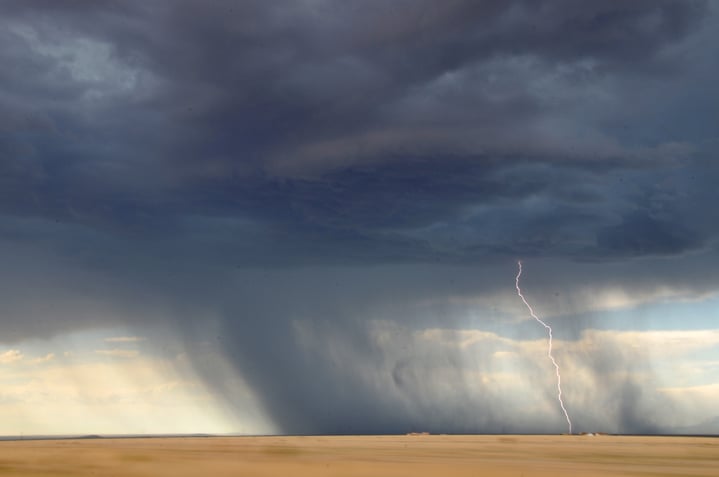 Oil and gas companies have a social responsibility to keep their facilities safe, protecting the surrounding infrastructure and community. The volatile nature of the job makes the threat of disaster ever-present. Risk factors for disaster include the terrain and environment, as well as the specialized equipment each facility uses. In fact, the very nature of the product – hydrocarbons – presents its own risks. Regardless of cause, disasters can – and do – happen. Effective disaster planning strategies are essential for minimizing damage, to both the facility and the surrounding community. Learn how to best design a strategy for your facility's unique needs.
Create a Multi-Tiered Approach
When beginning your disaster plan, consider all possible types of incidents. While we most commonly associate disasters with operational malfunctions, there are several different types of possibilities:
Natural disasters, such as earthquakes, hurricanes, and tornados

Security incidents that threaten IT infrastructure

Operational failures, such as spills, fires, and explosions
Let's take a closer look at each of these.
Natural Disasters
Natural disasters can cause operational disruption, threaten IT infrastructure, and create dangerous conditions for both employees and community members. Effectively planning for natural disasters requires response teams at the local, regional, and corporate levels. Consider retaining a network of response contractors, who will help coordinate your disaster recovery efforts in the immediate aftermath and beyond.
Security Incidents
A natural disaster may create IT disruption, but so will bouts of civil unrest. Cybersecurity is a mounting concern for all businesses, but especially those with sensitive operations. If possible, choose a data center location that is in a relatively stable environment, at low risk for natural disasters. You will also want to develop a rich technology talent pool, and a reliable power grid.
In a disaster recovery scenario, redundancies are your best friend. Take steps to ensure you can rely on your backup site to provide business continuity. A DR data center has independent, scalable utility feeds, which keep your business running smoothly if another data center is compromised. Ideally, you backup site has:
Dual feeds for all utilities – cooling, network, and power

Multiple generators

Contracts that provide continuous power in case of shortage

Frequent audits for disaster scenarios
If your current infrastructure fails to meet these recommendations, you may already be at unnecessary risk. Many business operators hesitate to make the investment in true redundancies, but this puts your entire operation at risk. Take steps to make sure your facility can handle a critical cybersecurity scenario.
Operational Failures
Operational failures, such as those from spills, explosions, or fires, put your facility, the surrounding community, and the ecosystem at risk. Energy information governance professionals have a responsibility to participate in and review the disaster plan to ensure they fulfill two aims:
Meet the needs of the company and community, and;

Maintain regulatory compliance.
Successful oil and gas professionals view disaster plans as living documents: they must constantly evolve to adapt to changes in technology, operational mandates, and changes in regulations and mandatory oversight. Organizations that have multiple operational platforms, such as pipelines, offshore facilities, and land-based wells, must have nuanced disaster plans that address different disaster compliance needs.
Disaster plans can become outmoded or out of sync with a company's needs, making continuous testing, reporting, and communication a necessity. EIG and operational managers must collaborate to create regular review processes, communicating the results with key stakeholders. Annual training and in-services help keep your disaster plan seamless, so everyone knows how to react in case of emergency.
Your disaster plan is a continuous effort, but it's well worth the investment of time and capital. You can never be too safe or prepared during an emergency. Additionally, a good record of efficient response planning reflects positively on your company's reputation and internal culture. Engagement from your staff and stakeholders creates an environment of maximum preparedness, and protects both your shareholders and the community.