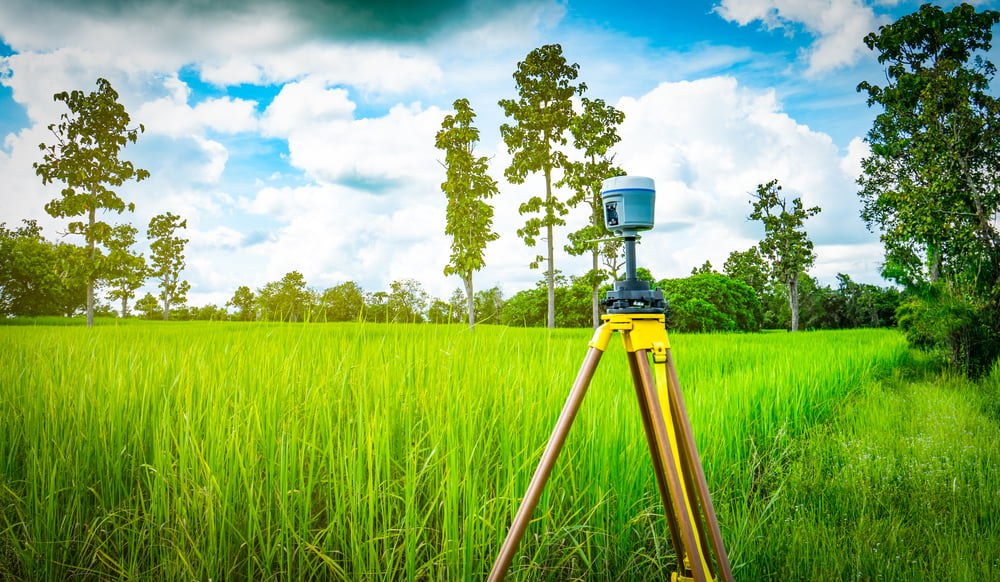 From appraisers, real estate professionals, and surveyors to oil and gas landmen, effective and efficient research is the best way to approach projects, proposals, and opportunities.
With CourthouseDirect.com's GIS mapping and reports service, a wealth of property information is available at your fingertips.
What Is GIS?
GIS stands for geographical information system. It provides the framework for capturing, storing, manipulating, managing, analyzing, and presenting geographic data of any type. It works with both spatial data and attribute data.
Spatial data refers to information referenced to geographic locations on the globe.
Attribute data is additional information about the spatial data. You could think of it as metadata for the spatial data.
Combining spatial and attribute data makes GIS a robust tool for spatial analysis.
You can map locations, quantities, densities, interior activity, and change within a geographic area.
A GIS is more than software. The system requires the right people and proper methodology to enable spatial analysis, manage large datasets, and display information in graphical or map form.
The GIS integrates the data, analyzes spatial location, and organizes layers of information into visual products using 2D and 3D maps and representations. With a quality GIS, you can discover patterns, situations, and relationships that were not visible before.
The Benefits of GIS
The GIS is a highly flexible system that can provide the ability to develop the deepest possible understanding of the enormous masses of geographical data available to you.
For example, you can use GIS data to map out vacant housing in a particular city and include attribute data such as educational levels and income in the area of each home. Crisis management is another process where GIS enables efficient and effective action quickly.
You can share information and updates in real time to help decision-making and resource allocation efforts.
A GIS allows governments to identify at-risk communities and improves transparency.
You can layer complex data to improve strategy and decision-making.
GIS expands the ability to manage natural resources.
Resource allocation and planning benefit from the wealth of information found in a GIS.
Better decisions lead to cost savings.
A GIS helps plan demographic changes to a community.
As you can see, GIS has a multitude of real-world applications from emergency assistance to community planning. You can get as detailed as you like when searching for property, developing appraisals, and reviewing sales in a specific part of town. When disaster hits, your team has a powerful tool for communicating information and collaborating with multiple partners.
GIS also simplifies records search for the real estate and oil and gas industry.
GIS on CourthouseDirect.com
CourthouseDirect.com offers GIS mapping and tools on our site. From the main page, select "search by map" to the right of the address search, or navigate to the GIS from the tab on the main page.
We provide decades worth data and our GIS lets you search one property at a time, an entire block, subdivision or survey. The information is taken directly from official sources like the Texas Railroad Commission and the Texas General Land Office, so you get the same results as if you went to one of those agencies yourself.
CourthouseDirect.com's GIS Layers and Features
The GIS layers and features make CourthouseDirect.com's GIS a flexible tool in your toolkit.
Search by general layers or county boundaries.
Search by abstract and abstract block.
Search by subdivision, zip code, parcel block, or parcel.
The records include the address, if applicable, a legal description, sale date, filing date, CAD number, recording information of deed, land use type, acreage or square feet, grantors and grantees, legal names, websites, email, and phone numbers.
Our GIS includes oil and gas layers, pipeline data, well information, and data on the state regulatory district. It also shows GLO pooling agreements.
Plat Map Layer
If you need to research the plat map layer, you can download a recorded plat map of any property of interest.
From general dimensions and pricing to easement data, plat maps provide the detailed information real estate professionals, landmen, and title companies require.
Coverage Layer
CourthouseDirect.com's GIS provides state coverage and an appraisal search, greatly simplifying your research and reducing the time you spend on it.
CourthouseDirect.com's GIS tools are available for our subscribers and non-subscribers alike. Becoming a subscriber at any level costs less than owning or subscribing to most commercial GIS systems and takes less time to learn.
Popular GIS Software
You are spoiled for choice in selecting GIS software. Let's look at these popular systems.
ArcGIS from Esri
ArcGIS is so widely used that the name is sometimes used interchangeably with the term GIS. Esri is the largest GIS software house in the world. ArcGIS contains a variety of powerful tools that take up where other GIS systems leave off.
ArcGIS includes the applications ArcGlobe, ArcGIS Pro, ArcMap (Basic, Editor, and ArcInfo), 3D Analyst, Spatial Analyst, Geostatistics, Network Analyst, and a host of others. Along with the bounty of tools, Esri offers a robust and wide-ranging user community discussions and lends itself to academic research. More employers use ArcGIS than almost any other solution.
ArcGIS can customize, model, and script.
It is easily maintained and scaled.
It is unmatched in cartographic output, web mapping, and data-driven pages.
However, ArcGIS does carry high licensing fees, and like any software, it occasionally crashes or becomes unstable.
GRASS GIS from the US Army Corps of Engineers
GRASS (Geographic Resource Analysis Support System) was developed by the Army Corps of Engineers. It is a no-cost substitute for commercial GIS software. You will see it used in academic environments because of its open source code can be tailored as needed.
GRASS GIS offers 350 modules for GIS analysis, including image processing, data management, spatial modeling and visualization, and graphics production. NOAA, NASA, and USGS all use GRASS because of its broad, open functionality.
GRASS is particularly powerful for geoprocessing and batch processing.
It can perform LiDAR and network analysis.
The help documentation is extensive.
While this s a free resource, it has a steep learning curve, and the user interface needs some work.
ArcView by Esri
ArcView is a legacy application from Esri, the same company that brings you ArcGIS. These days, the functionality of ArcView has been rolled into the Basic ArcGIS offering, and ArcView is retired. However, it is still in use as a desktop GIS that is easy to use.
ArcViewer provides tools and the environment for map creation and interactive visualization. However, it doesn't include the functionality found in ArcEditor or ArcInfo, such as multi-user editing and advanced data management capabilities.