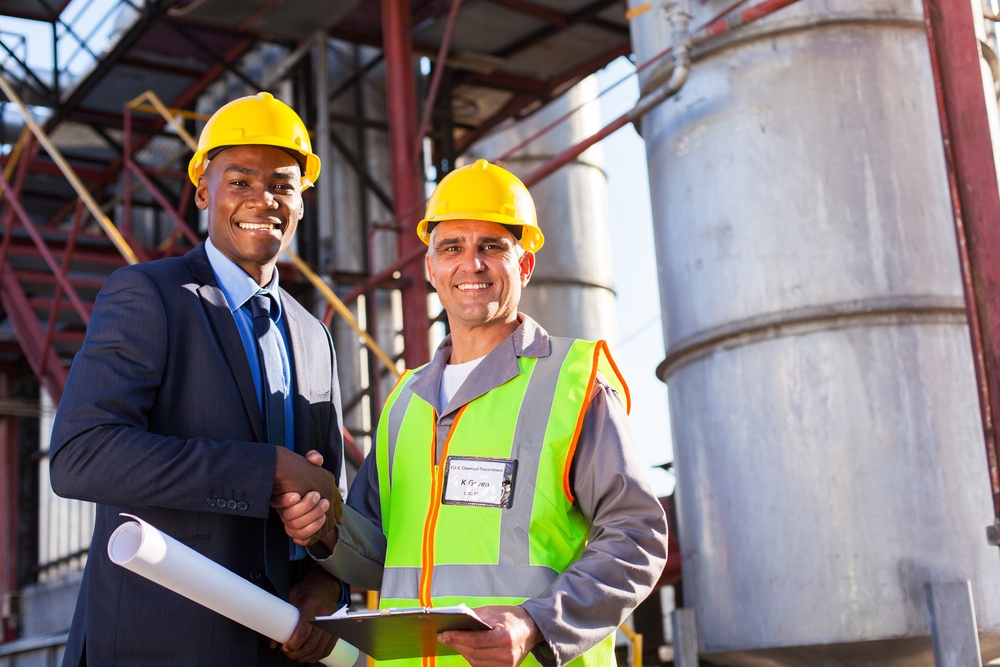 A landman works for companies that perform gas and oil exploration and production. A landman researches titles and mineral rights to negotiate with property owners for those mineral rights on behalf of a company wishing to exploit the minerals beneath the surface of the privately owned land. In other words, a landman is a middleman between the stakeholders of an oil and gas business and private landowners.
As such, a landman's role requires legal knowledge, the ability to dig deep into courthouse records, and the talents of a salesperson. The advent of hydraulic fracturing has created more opportunities for landmen within the past decade.
Let's take a more detailed look at the responsibilities of a landman.
What Does a Landman Do?
A landman has quite a long list of responsibilities, ranging from determining mineral rights to negotiating a mineral lease.
Research
A landman becomes an expert in researching courthouse documents, using the information to identify rights-of-way and negotiate leases, joint ventures, and other oil and gas industry agreements.
Some landmen work in-house (directly for a specific oil or gas company) to consolidate, organize, and analyze title documentation for rights assessments.
Landmen maintain internal title data and perform updates, including curing omissions and errors on a lease or title.
Administrative
A landman provides administrative support in the title section of an oil and gas company, helping to keep records organized and updated.
A landman supports the drilling and operations staff in various ways.
A landman works on a geological development team.
Landmen manage contract personnel, making work assignments for lease acquisitions.
Landmen prepare reports on the status of rights acquisitions and present them to management.
Legal Responsibilities
A landman develops lease agreements, monitors and records rental receipts, and works in land management or property management.
A landman creates and administers specialized lease documentation.
Landmen develop an in-depth knowledge of a wide variety of land transactions, including farm-ins, farm-outs, and other transactions.
Landmen spend a great deal of time studying federal, state and local laws concerning mineral rights, titles, and land ownership. They perform title research to locate title and deed holders, determine if a lease already exists on the property, and who owns surface and mineral rights. Much of this work takes place in a county courthouse although the documents are moving online rapidly.
Who Employs Landmen?
Landmen work primarily for oil and gas exploration companies, acting as both researcher and sales person in the field, or providing administrative and supervisory tasks in-house.
Lumber companies, water companies, mines, telecommunications companies, wind power companies, pipeline projects, and other power projects also use landmen. Landmen can be independent contractors or work directly for a company.
An independent contractor typically fulfills the role of field landman. A broker hires a field landman to perform required tasks to pave the way to drilling and exploitation of resources. The field landman conducts the research to identify mineral rights, determine land ownership, and negotiate land and mineral leases.
Land ownership is not always clear since surface rights and mineral rights may not belong to the same owner. Separate ownership of surface and mineral rights can complicate title and deed determination. Once titles and ownership are straightened out, a landman begins negotiations for a mineral lease.
Lease negotiations require knowledge of legal concepts such as percentage of royalty, bonus per mineral acre, payment per rod, and plow depth clauses.
A company landman works directly for an oil or gas company to perform records research, develop and negotiate leases and contracts, and manage drilling activities and communication. He or she often negotiate with other companies as well as private landowners. The position is often in-house although a company landman can also spend time in the field in the performance of various management activities.
For example, a landman may be called upon to administer lease payments or manage the repair of equipment malfunctions.
Working as a Landman
When an oil and gas exploration company or other company desires the rights to resources on private land, one of the first people on the job is the landman.
A landman begins a project by researching federal, state, and local laws regarding property ownership, mineral rights, leases, and other issues. After learning the peculiarities of the jurisdiction in which the property sits, the landman then begins a title search by visiting the courthouse in the county where the property exists or, increasingly, going online to use a database like those at CourthouseDirect.com. Research is also performed at archives and offices. Occasionally, the landman also researches in the field.
The title review determines who owns the title and deed to the surface and subsurface land and rights for the parcel the company wishes to exploit.
Once the title owner has been identified, the landman begins negotiations for the lease of mineral rights as well as a right-of-way allowing surface access to start drilling. The landman knows the extent of the offer from the company as well how much it will cost to drill and explore the parcel. Also, landmen know how easy it is to access the land where exploration will take place.
The landman approaches the title owner to make an offer on behalf of the oil and gas company for the land itself or for the rights. Landmen have the authority to negotiate and buy leases, develop and determine business agreements, and perform as a go-between for the owners and the company.
A good landman is a diplomatic salesperson who attempts to optimize the positives for both sides while driving a bargain for the company employing him. Business goes more smoothly if everyone is happy with the agreement.
Becoming a Landman
Training to be an oil or gas landman entails a petroleum land management degree from an accredited university. Many schools in oil and gas-rich regions have degree programs catering to the industry. A landman can also begin working life in a legal profession, transitioning to become a landman later.
The best education is hands-on. Internships and shadowing will provide the most realistic learning environment. Study is still required but working in the field is the only way to see how the knowledge is put to use.
The work isn't always straightforward. One title chain can take a couple of weeks to run while another only requires a single day. Little things count such as using correct spelling, grammar, and composition in reports. A landman may be required to use specific forms that differ from one company to the next. Flexibility is a key aspect of a good landman, as is professional deportment.
A landman occupies a critical role in the legal procurement of mineral rights and development of leases. The landman is the person who bridges the gap between an owner and an exploration company. He or she is an expert in land, the industry, and the legalities of land ownership and management. With the development of ever more diverse forms of energy resources, the profession of landman will live on for years to come.