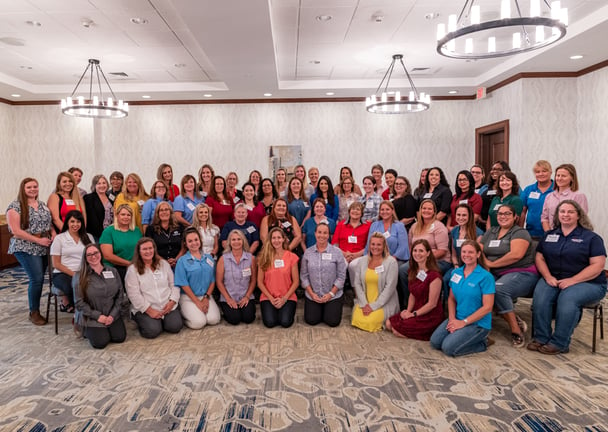 The Texas Society of Professional Surveyors held a Women Surveyors Summit in Austin, TX this past August 23rd and 24th. Women from across the country were invited to attend.
The summit included a tour of the Texas General Land Office as well as educational sessions focusing on women in surveying. One of the sessions was a panel discussion on diversity in workforce development in the field of surveying.
The Women Surveyors Summit in Austin was the first of its kind to celebrate and connect female surveyors. The summit was developed to offer support, mentoring, and camaraderie among women in the industry.
Our own Karen Armour, the CourthouseDirect.com Sales Manager, attended the Women Surveyors Summit. CourthouseDirect.com was a Silver Sponsor.
Karen said, "The event was amazing. Lifelong friendships were developed. The attendees were all amazing women that told stories of the challenges they face as women surveyors."
We had the opportunity to ask the event organizer, Anna Rios, a number of questions about the first ever Women Surveyors Summit. Anna Rios is a Registered Professional Land Surveyor (RPLS) and President of the Capital Area Chapter of the Texas Society of Professional Surveyors. Anna works as an RPLS Project Manager for Landesign Services, Inc.
Why is this an important time to create the first-ever event of this kind?
Anna Rios: The Women Surveyors Summit is something that I have dreamed about for years and wished I had experienced early in my career. It was even further desired after meeting an amazing and small group of women in Minnesota who have a mini-weekend retreat each year after their annual surveyors' conference.
The brief interaction I had with these ladies was something I had been longing for in my own professional career. They were so supportive and inviting. They shared their stories and advice to the other young women that were in attendance.
The reason it is so important to create this event is twofold: to develop visibility of women in the profession and to support women in the profession. Surveyors have been and are continuing to struggle to find people to fill the workforce demand and women are a group that can help to fill some positions.
There are great efforts taking place across the US and Europe to introduce the profession as a career choice. It is important to show visibility of women in the profession, which will encourage more women to consider surveying as a career.
It is also crucial that we support all those who are interested in the profession, both men and women.
How important is it for women in male-dominated fields to connect with other women?
Anna Rios: I really don't like the phrase male-dominated, merely because it has such a negative implication. Most of the men I have met in the profession are very supportive, and while surveying has been historically mostly male, there are opportunities for women and other diverse groups to be included in the profession.
I believe it is important for women to connect and support others in surveying because men and women are different. We all talk about equality and everyone deserves the same respect and support.
And yes, men and women should be given equal treatment and opportunities, but we still have our differences and that is a beautiful thing. If everyone were the same, how boring would life be?
There is no doubt in my mind that women and men communicate differently and have a different perception of things. We go through many of the same things as men, but we also place additional pressure on ourselves to try to prove our value to the profession.
This added pressure often results in the women working even harder than some of our male colleagues just to show that we belong.
Men and women don't always know the right things to say or how to support each other in general, not just in the profession. With more women entering the profession, it is important for both men and women to understand how to communicate and work together to build from the different strengths that we all bring to the profession.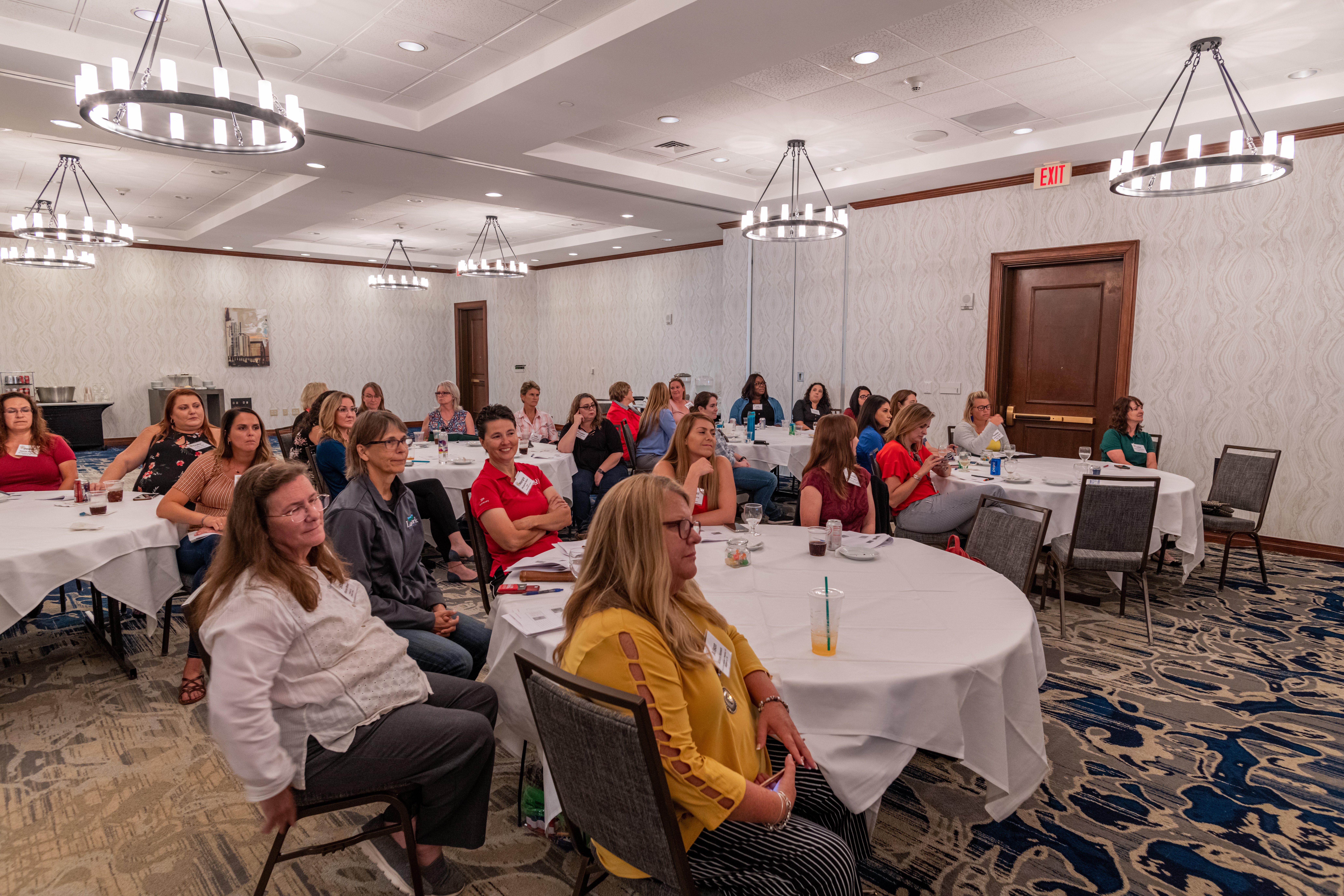 What advice would you give to women/young women who are considering surveying?
Anna Rios: I would advise women to consider surveying and to find a company that is supportive of their interests in the profession. I would also encourage women to connect with other women surveyors. The Women Surveyors Summit was one of the most amazing experiences that I have had.
The energy and connection with other women in the profession was incredible. To hear the stories that each woman has experienced allowed the women to connect and realize they are not the only ones who have had similar experiences.
Also, while the profession continues to change, there are still those who are not as accepting [of] women in the profession, and my advice would be to not let those few individuals deter you from what you want out of your career.
Lastly, I would say - Be visible, get involved, and show others (both women and men) what a wonderful career opportunity that surveying can be.
What did it take to put an event like this together? Who helped make this event possible?
Anna Rios: This event came together this year because of a little push from our Texas Society of Professional Surveyors (TSPS) President Elect, Trisha Lund, as TSPS was working on a Women Surveyors Edition for the publication of The Texas Surveyor.
I could not have made it happen without our generous sponsors, the support of TSPS, and the effort from the Texas General Land Office (GLO).
The staff at TSPS, the GLO, and I worked diligently to create a wonderful event for women in the profession to come together. Because of our generous sponsors, we were able to allow free registration for the event; the attendees only had to provide for their travel arrangements and the optional brewery tour.
We also had a fun filled "Swag Bag" for all of our attendees.
I worked directly with TSPS to plan the event and obtained several sponsors.
DJ Kyle, Executive Director for TSPS, assisted in finding and booking the conference hotel and provided additional support throughout.

Brenda Null, Education & Events Manager for TSPS, assisted in the logistics of the CEU courses, registration, and finalizing all of details for the event.

Mark Neugebauer, Surveying Services Director for the GLO, helped organize the team at the GLO to put together a tour of the land office and to create a continuing education unit (CEU) course to offer the attendees.
I also created and moderated a Panel Discussion for CEU credit highlighting Diversity in the Workforce and issues specific to women in the profession. Panelists [included]: Lisa Van Horn - President of the National Society of Professional Surveyors (NSPS) from Wisconsin, Trisha Lund - President of TSPS from Texas and Julie McDonald, PE and PLS - President of Tidemark Land Services from North Carolina.
We held a Friday night Rooftop Social, a local Brewery Tour, and a Saturday evening Dinner Reception for the attendees.

Is this event something we can expect to happen again?
Anna Rios: The event was a huge success with over 65 [people] registered from 10 different states. Other states have already offered to host it in the future. We are currently looking at Virginia for 2020, Washington (state) in 2021, Pennsylvania for 2022, and Minnesota has already been approved by the Minnesota Society of Professional Surveyors (MSPS) for 2023!
There are other states that have also shown interest in hosting the Women Surveyors Summit.
Wrapping It Up…
The Women Surveyors Summit provided a great deal of insight into what it's like for women to work in the industry. In the future, we hope to see more young people, both men and women, consider the profession when determining what to do with their futures.
Also noted is that everyone has obstacles to success, no matter the gender, and developing good communication skills is the best remedy for overcoming them.
This event highlighted stories of hard work and success, and offered support and networking opportunities not generally available. Plans are already in motion to continue the summit with several states committing to hosting it at future annual surveyors conferences.
We want to thank Anna Rios for her efforts and look forward to future summits. To learn more about the Texas Society of Professional Surveyors, follow them on Facebook. To connect with other women surveyors, and to keep up with the news and announcements for the next event, follow their Facebook page.