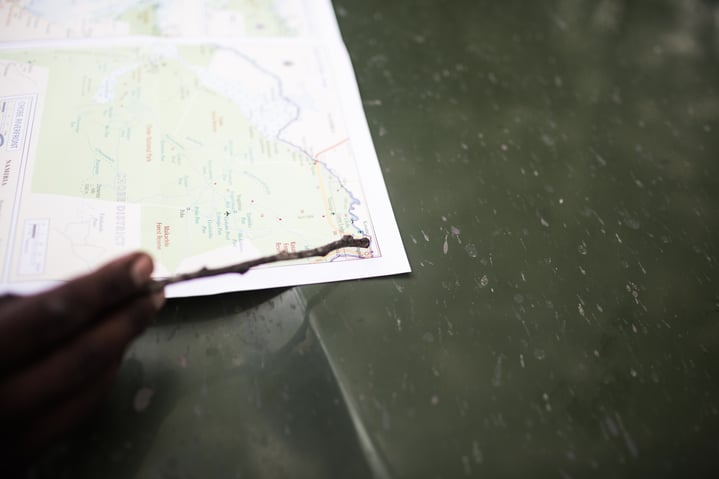 Right-of-way (ROW) agents work with many industries that need to secure the property rights to a tract of land. Oil and gas companies, government agencies, inspectors, construction crews, and businesses use ROW agents to find the rightful owners of properties, map out dig site locations, create property value appraisals, establish relationships with property owners, negotiate the sales of properties, and conduct ongoing site reports. Without ROW agents, many industries would be unable to perform their duties quickly and efficiently without encountering legal issues regarding property rights. Without public records searches, ROW agents would be unable to do their jobs.
Real Property Records
Real property information is the heart of a right-of-way agent's job. ROW agents need to uncover as much information as possible about a property, ownership, liens, and tax status before giving the go-ahead to companies that need to work on the property. Otherwise, the company could find itself in legal trouble with the property owner.
An online public records database is the fastest, easiest, and most cost-effective way for ROW agents to obtain the real property documents they need to complete their jobs. Online public records searches can come up with important documents needed to find a property owner and begin the process of preparing for work on a property, such as:
Deeds, or records of real property ownership. Deeds are essential documents to determine the owner of a property accurately.




Property tax reports. Property tax reports will give detailed information about any unpaid tax debts on a property, as well as any existing liens. This will let the ROW agent know which bodies have jurisdiction on a property.




ROW agents need plats, or maps that indicate the boundaries of properties. Plats are important to have for an accurate representation of the size, location, and boundaries of a property. Plats also show whether a tract of land has real property such as lakes, ponds, or bridges.
ROW agents need to be thorough in their duties, doing much more than making a few phone calls and leaving the scene. They need to develop relationships with property owners to facilitate easy, conflict-free work. To do their jobs properly, ROW agents need an online public records search database.
Asset Search
On top of needing in-depth information about a property before giving the okay to start a construction, oil, or gas project, a right-of-way agent also needs to conduct a public records asset search. An asset search helps determine the value of a property and property owner. A ROW agent can quickly and easily create a financial profile of a property owner with his/her liens, automobiles, properties owned, bank accounts, and other assets in the person or company's name.
Assets can be difficult to locate, as they take many different shapes and forms. An online public records search makes finding and using this information easy – in just a few clicks of a button. ROW agents can use an asset search to locate a land's past ownership and history, uncovering any hidden assets or liens against the property. An asset search can ensure purchasing a tract of land will not involve bad debts. It can also help an agent locate the true owner of a property by looking at the sale and purchase history.
GIS Mapping Tool
ROW agents can benefit from a Geographic Information System (GIS) mapping tool to easily find tax and deed information, as well as build a mailing list to send Rights of Entry notices. Rights of Entry notices let a property owner know that a company, government agency, or other entity has the legal right to enter a property or perform work on a property.
A ROW agent is responsible for communicating with property owners and making the process run as smoothly as possible. GIS mapping tools take data and ties it to coordinates on a map. ROW agents can create mailing labels with property owners' names and addresses within a certain geographic location in minutes, making a major part of their jobs simple and efficient. Right-of-way agents can use public records searches in a variety of ways to complete their jobs and pave the way for others to get to work on a property.