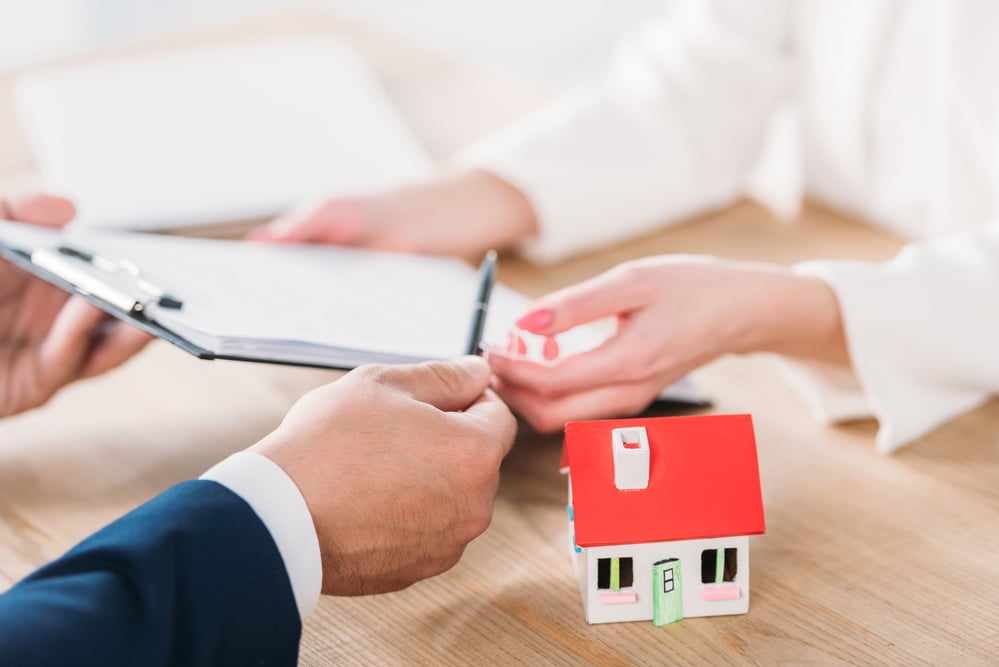 Generating mortgage marketing leads can take time, but there is a way you can gather a mailing list to get a quick start. CourthouseDirect.com provides an array of data services that can help you pinpoint individuals who may be in the market to purchase a home or refinance a mortgage.
We've been matching mortgage and tax information for many years in a variety of large Texas counties. Our data services can provide a mailing list of borrowers during a defined period.
It's essential to build a pipeline of quality leads to keep your mortgage brokerage or lending office running. You have several options for finding and generating leads. Finding highly targeted leads and effectively nurturing them through the marketing and sales funnel results in higher conversion rates and a pipeline that is always full.
Mortgage Leads
A mortgage lead is anyone who may be interested in obtaining a mortgage or refinance in the near future. They may not have an immediate need, but you can target groups who are more likely to want or need a loan in the next six to twelve months.
Qualified leads are those who have an interest in your product and have the ability to obtain a mortgage or refinance an existing mortgage. Public records contain information that can point you towards possible borrowers as well as steer you away from poor risks.
Once a lead enters the top of your funnel, you use various marketing activities to keep them moving along the funnel until they come out borrowers. Borrowers become closed loans from which you earn your commission. If you can fill your funnel and keep it moving, you should have a steady stream of qualified leads who go on to become borrowers and closed loans.
Finding or Generating Leads
Leads can come to you from multiple sources.
Past clients are a good source of leads. They may be in the market for another loan or refinance, or they may be able to refer others.
Other businesses are good sources of leads. Real estate brokers are common sources, but CPAs, builders, divorce attorneys, and financial planners have access to your target audience, also.
Online marketing using search engine optimized content and pay per click ads provide leads.
Creating a list from public records (more on this later).
Placing alerts and triggers on certain data services may give you a heads up to new leads as they begin their search.
If you have provided stellar service in the past, those clients could become leads again. As the original lending officer, you know when the mortgage was taken out, when it will mature, and the interest rate the client is paying.
If you can provide refinancing at a better rate, or if you believe the client may be ready to purchase another home, remind them of your history of excellence and offer to help them again. Along the way, ask for referrals to friends or family who may need your services.
Other businesses in contact with your target audience can help you find those in the market for a mortgage. Builders and real estate agents are obvious sources since they are assisting people into a new home. However, financial service providers know their clients' spending habits and investment needs. A CPS or financial planner could refer highly qualified leads your way. Divorce attorneys have clients who may be seeking to change homes, while retirement planners may see those who are interested in downsizing.
Online marketing using optimized content, social media, and paid ads, when done well, can provide another steady source of self-qualified leads. In these cases, you know the lead is already interested in obtaining a mortgage loan. Your job is to convince them that your company is the one to provide the service.
Some data services allow you to set parameters around your preferred lead and will only send a notification if those parameters are met.
Using CourthouseDirect.com Data Services for Mortgage Leads
CourthouseDirect.com aggregates, organizes, and matches data from a variety of public records. Our data services include creating mailing lists for mortgage marketing leads and APIs to allow you to receive data through your own system. Our available data sets include:
Tax assessor data from across the U.S.
Geographically searchable title plants for Texas and New Mexico.
Marriage and divorce records.
We can cross-reference tax and mortgage information to provide potential leads who may be interested in purchasing a new home or refinancing a current mortgage. You can narrow your search to a defined period.
For people ready to refinance or downsize, you can put together a list of leads who have been in their homes for a certain number of years. Another list could contain leads from new divorce or marriage records; these may be people ready to purchase soon. Owners who have substantial equity may need a reverse mortgage, so you can target long term owners in a third list.
If you want to perform in-depth research to further qualify your leads, we have extensive grantor-grantee records as well as deed and mortgage data from across the country. Narrow the geographic scope to the region of your interest and find out more about the deed owners and their property.
In our databases, you can find out if properties have liens against them, whether the owner is in arrears on their mortgage or taxes, and the types of encumbrances to be found on a specific property.
Get Started with a Quality Mailing List
As you build your business, you can get a jump start on marketing with a reasonably priced mailing list full of potential leads who may require one or more of your services. As you work your way through your list and begin to build your pipeline, you can have work coming in as you build out your other marketing pathways.
CourthouseDirect.com provides services that help you find and organize mortgage and property data from some of the most comprehensive lists in the nation. From tax lists to plat maps, CourthouseDirect.com has the data you need to succeed.