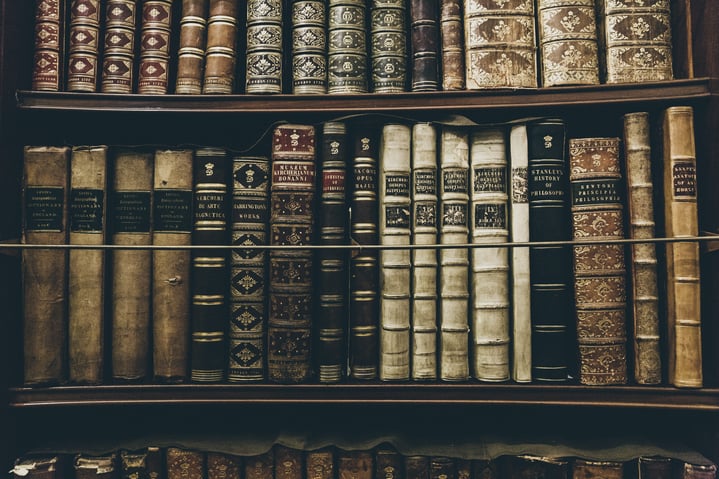 When most people think of historical data, they think of old documents, such as property deeds, or historical documents they studied in school. These types of historical data are vital, but don't represent the entirety of what you should be familiar with. Historical data is crucial to every industry, especially regarding oil and gas, which involve both real-estate and utility areas of business.
Why You Need Oil and Gas Well Records
As a title agent, real estate agent, or professional in a similar industry, you will need access to constantly updated oil and gas well records. Most states have databases containing historical oil and gas well information. You can use these databases to give potential homebuyers current geological outlooks for their property. If a potential homebuyer is interested in property near an oil well, historical records let him or her know where the reservoir is, who currently operates it, and whether there has been recent drilling activity.
Oil and gas have been and will continue to be major industries across the country, especially in our major service area of Texas. Many of our clients seek historical oil and gas well data because they are interested in leasing wells on or near their property, or obtaining royalties. While CourthouseDirect.com cannot advise you in these matters, we can provide information on certain areas over where state run commissions hold authority. Additionally, our records and hearing files represent over a century of accurate, and comprehensive information. We provide such records at reasonable prices.
What Types of Records Do You Need?
Along with well records and hearing files, you may need several other historical data types. Dry hole files for example may protect your clients from trying to drill, lease, or collect royalties on a well that has yielded no oil or gas in several decades. You might also need suspense files, which prevent clients from drilling wells that have been plugged or are incomplete. Our records are available through the Oil and Gas Imaged Records Query, and many of them are available on microfilm.
Many CourthouseDirect.com clients, especially in Texas, are interested in drilling for oil or gas but are unsure how to go about it, or if they should try to drill on or near their property. For such clients, we recommend our oil and gas potential records. These records are available on microfilm as far back as 1964, and clearly delineate which properties will yield oil and gas. Our records are some of the most thorough in the industry and include applications to drill, plugging reports, and transportation authority reports. Our oil and gas potential records also include miscellaneous correspondence, so you can access vital information such as geological surveys or the presence of dual completions.
How to Use Historical Data
Historical gas and oil well data not only benefits potential property buyers and sellers. Keeping up with this data cements your company's reputation and gives you a broader knowledge base about the outlook for oil and gas in your area. For instance, you can compare historical data to "live," or current data, to apprise employees and clients of what they can expect from certain properties. Current and historical geophysical data can improve drilling prospects; it is often used to predict outcomes before a well is drilled, saving potential drillers the time they might waste on a dry hole.
Historical oil and gas well data is also crucial when assessing risk management. The oil and gas industries are highly lucrative, but as recent hikes and drops in gas prices indicate, highly risky. Many people hesitate to purchase oil and gas wells without assurance of their longevity and return on investment. Historical data provides the best possible estimates on longevity. When combined with current data, historical data usage can lead to big investments and ongoing success for your company.