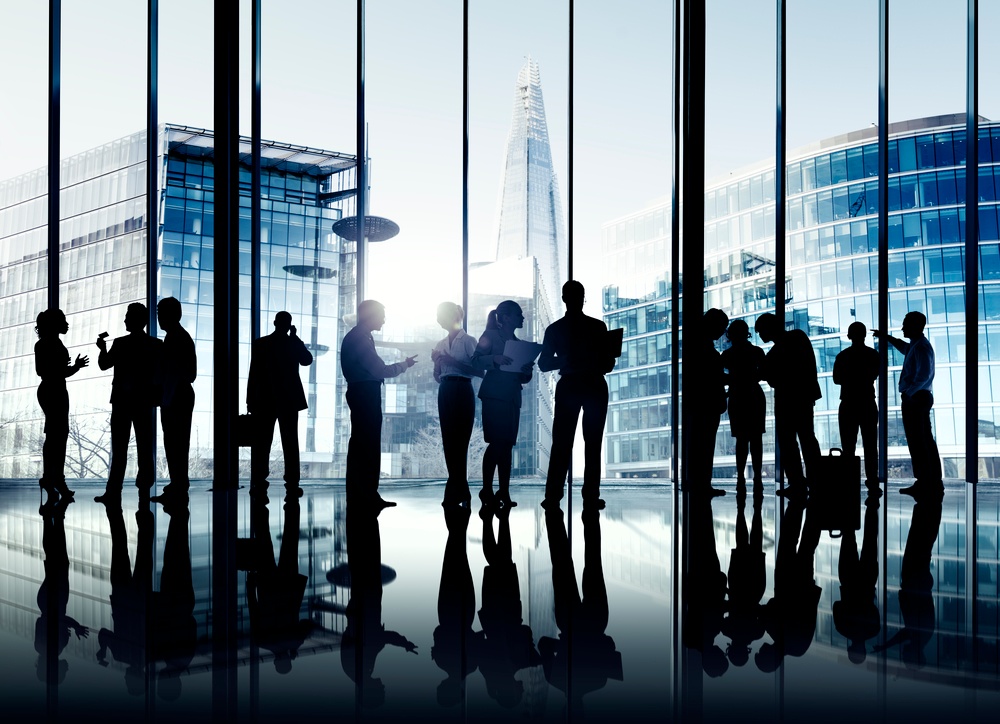 CourthouseDirect.com is the premier resource for the oil and gas industry in Texas. Our website provides easy online document searches for real property records, grantor/grantee indexes, liens, and other documentation.
We continue to build our title plant and databases to include more information that you used to find only at the courthouse, so that you can access the information you need from your home office, your laptop or tablet, or anywhere on the road.
Many in the oil and gas industry stand to benefit from this type of resource. Here is how we help oil and gas professionals up their game.
Benefits for Landmen
Landmen do a lot of legwork when it comes to researching property documents. The need to visit multiple courthouses, dig through dusty ledgers, and try to keep competitors from seeing what you were researching combined to use up time better spent negotiating leases and performing other work.
CourthouseDirect.com offers value to the landman with easily searchable databases of the most sought-after documents.
Grantor/grantee indexes
Geographically indexed title plants
Abstract reports downloaded as Excel spreadsheets with document hyperlinks
Titles that you run remotely via high-speed internet connection
You can search whenever and wherever you wish. The ability to access these tools increases your title efficiency with searchable historical data. Also, you reduce your field expenses and eliminate much of your travel.

Benefits for Oil and Gas Attorneys
With such readily accessible documentation, attorneys can quickly fulfill due diligence to their client businesses, prevent bad investments, and ensure legal title transfer.
Online access allows you to finalize title opinions quickly and thoroughly. You can prepare ownership reports in a fraction of the time you used to take. And you can examine letters and messages about the property in question without leaving your desk.
Examine deeds for the presence of mineral rights, protected land conditions, and other issues that could hinder exploration and production conveniently and cost-effectively. These databases make it easy to identify title defects and perform risk assessments for any client anytime.
Benefits for Other Oil and Gas Professionals
Many other professionals in the industry can take advantage of these tools to add value to their clients and streamline their work.
Land managers in charge of title projects can research titles for defects and make the decision to accept or deny a lease agreement or stop transfer due to land defects.
Abstractors can search index documentation by survey, find relevant conveyances, research judicial proceedings, and heirship, among other matters regarding title transfer.
Leasing agents are charged with securing the best possible lease terms. The ability to access all the documentation in one place eases the job of convincing mineral owners to lease their rights for oil and gas purposes.
Real estate professionals easily identify encumbrances and investigate liens.
The wide variety and in-depth data found in the CourthousDirect.com databases is a boon to anyone in the oil and gas industry.
CourthouseDirect.com Streamlines Research
Stay home, in your office, or wherever you want to do all the research you need. No more dusty courthouses, no more waiting for clerks to help, and no more hanging about waiting for a resource someone else is perusing.
As a bonus, all your searches are private. Nobody is looking over your shoulder to see what you are looking for. In addition, you can access the records for all the counties in Texas from a single resource. It's easier to find lost documents digitally than digging through paper, that's for sure.
Our databases come with a myriad of tools designed for efficiency. Digitized information offers something physical searches don't: an easy way to search using variations on spelling and other issues that otherwise hide documents from view.
Additional Lease Tools
You can set up a search to run while you perform other work. The LeaseAlert tool allows you to receive free alerts whenever a lease is filed in the counties of your choice. You can search by survey name, abstract number, or party name free of charge. Find oil and gas documents quickly and receive notifications of new information.
LeaseCheck is a tool that provides a client-specific listing of leasing activity in a predetermined area or for an entire county within a specific time frame. It's ideal for identifying open acreage and determining the nature and level of lease activity in the region.

Other Services
CourthouseDirect.com provides other services beyond access to digitized land records.
The Landman Starter provides a runsheet of documents geographically indexed to the property by abstract number, section, acreage, and more. The service is designed for field landmen as an alternative to a card plant. Also, it offers a majority of the documents in a subject chain of title. The service is ideal for a quick start on field title research.
Limited Abstract of Title provides a runsheet of all documents affecting title to a property. It's limited to a specified date range or search criteria. Documents are indexed geographically and by party, including the abstractor's notes and documents. It's ideal for ownership reports, updating title opinions, or transactional due diligence.
Full Abstract of Title provides a runsheet of all documents affecting mineral and surface title to the property from sovereignty to the present. It's indexed geographically and by party. It includes the abstractor's notes and documents. The Full Abstract of Title is perfect for the examination of title or drill site title opinions.
LeaseCheck provides a client-specific listing of leasing activity in a given area or for an entire county within a given time frame. The service helps identify open acreage and helps determine the nature and level of lease activity.
Royalty Owner Report Production provides a report of the ownership breakup of OP, WI, ORRI, and RI associated with currently producing wells by survey or abstract. This service streamlines the acquisition of producing mineral or royalty interests.
CourthouseDirect.com does all the heavy lifting for oil and gas research, so you don't have to.
Our services, title plant, and databases let you continue a vocation that has been offering quality services to the oil and gas industry form over 50 years. CourthouseDirect.com participates in every NAPE Expo in our hometown of Houston, and we hope to continue to highlight the vital role of information for landmen and others in the industry.
By increasing your efficiency, we support the work performed by all in the oil and gas field, helping to clarify property documentation and provide valuable data anytime you need it.