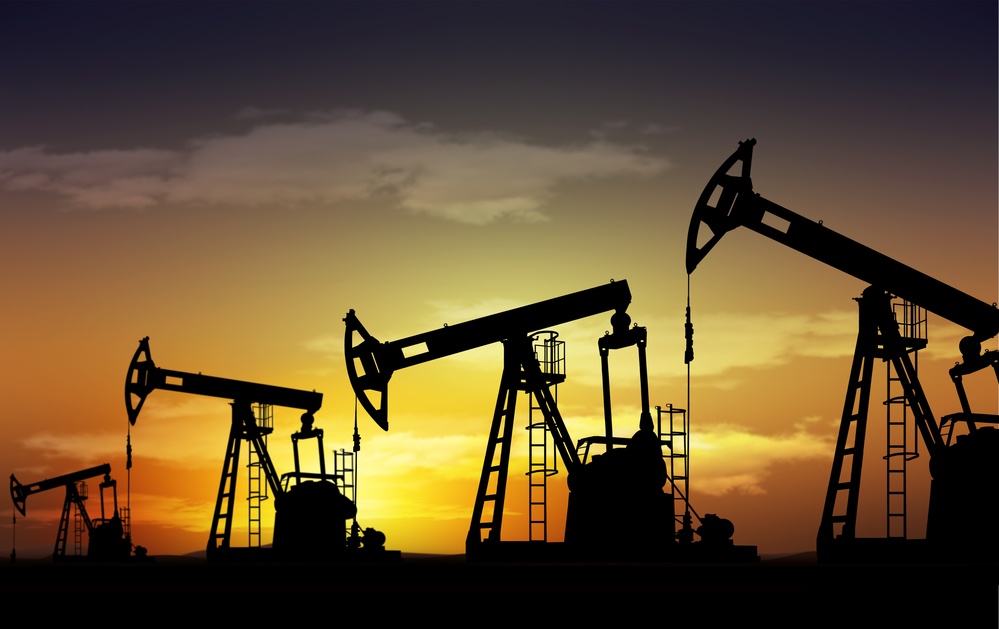 Grasping at least the basics of mineral rights in the state of New Mexico is necessary for both property owners and businesses in the oil and gas industry. Since the first successful gas well in New Mexico in 1921, several major companies have set up shop within the state. Obeying the state's oil and gas statutes is the only way to lawfully capitalize on the goldmine that can be drilling in this state. Here's what you need to know about mineral rights in the Land of Enchantment.


New Mexico's Major Oil and Gas Production Zones
First, find out where most of the active oil and gas wells are in the state today. The first oil well, produced by Van S. Welch, Martin Yates, and Tom Flynn, existed in southeastern New Mexico. Today, the Bureau of Geology and Mineral Resources publishes natural resource maps locating where they are in each sector of New Mexico. The current list of major oil and gas production zones in NM includes the following basins:
Acoma/Lucero
Albuquerque
Chama
Dalhart
Estancia
Jornada Del Muerto
Las Vegas
Pedregosa
Tucumcari
Tularosa
Zuni Gallup
In addition to these basins, zones also exist in New Mexico's Chupadera Mesa area, Sin Nombre area, and St. Johns CO2 area. Known areas today expanded from what history refers to as the "most important single oil discovery" in the state in 1928: the Hobbs oilfield. This wasn't the first oil well discovery, but the most profitable. Production from Hobbs was around 700 barrels per day, compared to the original Hogback No. 1 well's modest 375 per day. The Hobbs oil well discovery marked the first boom in New Mexico's mineral industry.
Basic Drilling Laws in New Mexico
Joining mineral miners in New Mexico takes abiding by the state's mineral rights laws. Miners must abide by the rules of filing or maintaining mining claims on public or private lands. One can find an application form for an industrial mineral lease in New Mexico on the State Land Office's website. If petitioning to drill on state trust land, one must obey certain rules depending on the mineral one wishes to mine. The state's mining laws and leasing acts will determine what miners can and cannot do. Three of the basic rules are as follows:
The Leasing Act of 1920. Establishes a system for how one must lease minerals from the federal government. It grants the Secretary of the Interior the right to grant applicants exclusive permits to mine for certain potassium salts for a maximum of two years in an area no greater than 2,560 acres of land.
The Multiple Mineral Development Act of 1954. This law pertains to public land where the country owns mineral rights. Permits miners to use public lands for operations under mining laws, as well as leasing operations under leasing laws. The point of the act is to permit miners to fully utilize one tract of land for both the extraction of certain minerals within the Leasing Act and those under general mining laws.
Multiple Surface Use Act of 1955. This law is a far-reaching one that applies to unpatented mining claims on publicly-owned lands. It limits the rights of those who hold unpatented mining claims in how he/she uses the surface and its resources. The act gives the Secretary of the Interior or Secretary of Agriculture the right to dispose of certain mineral materials.
Find more detailed information about the laws that govern mineral rights in New Mexico through the state bureau's original guide. This guide, published in 1971, describes the laws as they were back then. Today, however, new rules may apply to various minerals available on private and state trust lands in New Mexico. It's important to grasp both old and new drilling laws and landowner rights as a miner in the state.
How to Get a Mineral Lease in New Mexico
If you're interested in mining for minerals on a tract of land in New Mexico, one of your first tasks is to check the status of mineral ownership on that piece of property. You will do that through a title search for mineral rights. A title search will give you the name of the party that has the legal right to manipulate the surface of the parcel of land. At this point, it will be in your power to approach the owner with a request to transfer mineral rights if the parcel of land is privately-owned. If the land is part of the state trust, contact New Mexico's State Land Office Mineral Program for more information at (505) 827-5750.
It is perfectly legal and quite common to transfer mineral rights in New Mexico. Some landowners choose to retain some rights to the land but assign record title ownership to a miner. Others sign away all rights to a piece of land. The landowner must file a Record Title Assignment form (form 0-30) for the State Land Commissioner to approve. Upon approval, the landowner can choose whether or not to file a Miscellaneous Instrument form to retain deep or shallow rights to the land.
The person filing the form must pay the fees ($100 on each lease plus $50 for miscellaneous instruments). Form 0-30 is a legally binding contract that no party can alter. Once signed and notarized, the state of New Mexico recognizes the tract or portion of land as legally transferred to the recipient. Note that New Mexico no longer accepts blanket assignments. Instead, the filing party must complete separate paperwork for each individual lease assignment. Prior to drilling, one must file a waiver for approval by the Commissioner.
Where to Get More Information About Mineral Rights in New Mexico
Learning and navigating mineral rights in New Mexico can take a significant amount of research. The public records provide a wealth of information for drillers and miners in NM. While one can request public records in writing, by email, or verbally from the New Mexico State Land Office, one of the fastest and most efficient ways to access these records is through an online database search tool. Instead of physically going to the courthouse, use an online repository to search thousands of records in seconds, for a modest fee. Starting your New Mexico mining journey online can save you time and money.