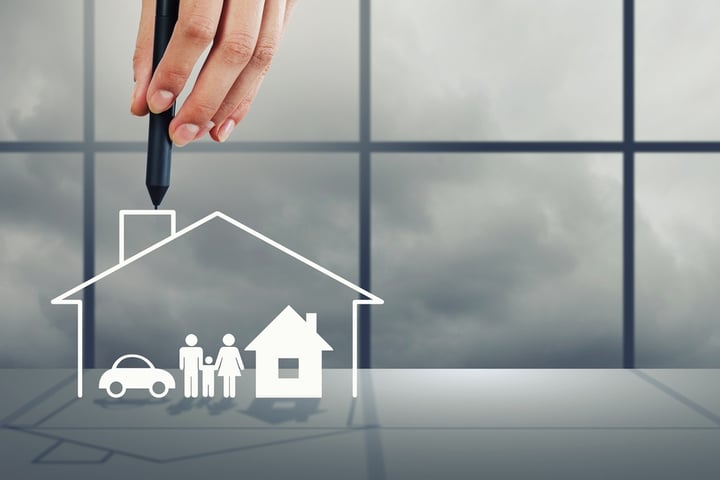 As a real estate appraiser, it is your job to develop and report your professional opinion of the value of a piece of property. To do so, you need to get your hands on various data about the property in question. To assess a home's value, you need access to numerous public records. You may need plat maps, property deeds, lien information, mortgage reports, and real property documents to accurately valuate a property. As an appraiser, you need online public records searches.
Gather Accurate Target Property Information
As a state-licensed and certified property appraiser, your clients rely on you for accurate and detailed information. You must base your appraisals on in-person inspections of properties, but also on known information regarding the state of the property. One of the most helpful tools available to you during your property research is the online public records database. This database gives you access to market area research and pertinent property information, including:
Outstanding liens on the property

Abstracts of judgment

Oil and gas leases

Mortgages and deed reports

Property tax reports

Grantor/grantee indexes

Historical plats and maps

Property history

Acreage/square feet

Previous sale dates and prices

Legal description

Land use type
There are dozens of important documents you can obtain copies of or view online – all without leaving your home or office. You can see a complete history of a property and use this information to come up with an accurate, fact-based appraisal. As an appraiser, an online public records search is your best friend and business partner.
Obtain Sales Comparable Reports
To properly assess a home's value, you need more than just a history of the property. You need information about similar properties in the neighborhood – namely, sales comparables details. Comparing the home in question to others like it is a major part of an appraiser's job. Once again, an online record search is the fastest and most efficient way to obtain this information. You can determine real property assets and view a list of property sales in the area with similar characteristics. An online sales comparable report can include:
Property addresses and details

Sales amounts

Transfer dates

First loan amounts

Price per square foot

Tax and/or APN number

A map of the location from the subject property
An online search will immediately give a report with all the comparables information you need – the legal description, distance to target property, assessed value, and sale information. You'll see how many rooms comparable homes have, the years they were built, and many other property details. In just a few seconds you can gather all the data you need to complete an accurate property appraisal.
Rise to the Top of Your Industry
Online public records searches give you an edge over your competition. With this virtual tool in your toolbox, there is no job you can't complete. Online searches have numerous benefits, including saving you time, money, and energy. You can complete a final appraisal report in a fraction of the time it would take to visit the county clerk's office and obtain the same information. No matter what type of appraiser you are, take advantage of online public records to gather the data you need in minutes.
Using this online resource, you can improve your competency and reputation as a local real estate appraiser. You can complete jobs faster, take on more clients, and build your job history and qualifications. Being the best appraiser you can be means earning recognition from financial institutions, government agencies, insurance companies, and professional associations. Most associations give special designations for appraisers that demonstrate a high level of experience and dedication to the profession. Open the doors to all of these advantages and more when you use the online public records database.