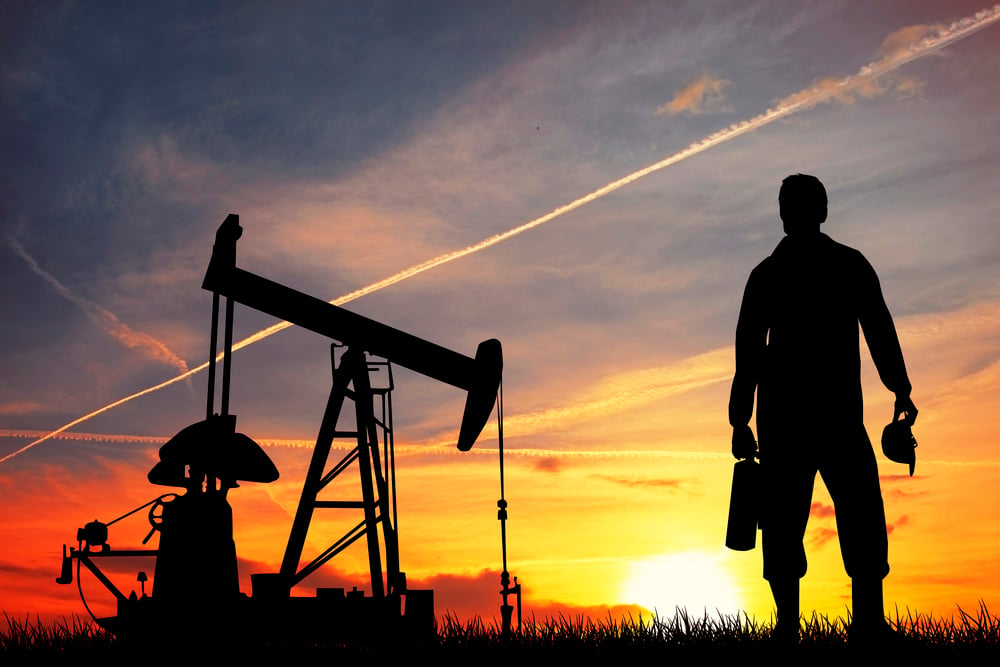 Oil and gas exploration and production have been a Texas tradition since the Lucas #1 blew at Spindletop in 1901, forever moving Texas from its rural and agricultural roots into the industrial age. Ever since, Big Oil has made an impact on the State of Texas that is still felt today, primarily because the oil and gas industry is still going strong.

It shouldn't surprise you to know that Texas is the country's largest oil producer. From the traditional deep wells of the early Texas oil rush to today's shale plays, the oil and gas industry influences almost everything in the state, including workforce trends.


The TIPRO Report
Released in May 2019, a report from the Texas Independent Producers and Royalty Owners Association (TIPRO) provided a wealth of information about the workforce trends in the state's oil and gas industry. It had plenty to say.
Oil and gas in Texas had approximately 90,700 job postings in the first two months of this year. 15, 375 were unique openings.
The industry employment posting intensity is 6-to-1, meaning for every six postings, there is one unique job opening. The upstream sector shows an intensity of 7-to-1.
Oil and gas expertise, a valid driver's license, and accounting are the three leading skills listed in those openings.
Other top common skills include management (42%), operations (32%), and communications (29%).
Texas leads the US in oil and gas industry employment. In 2018, the state had 40% of all oil and gas jobs.
As you can see, the oil and gas industry is a Very Big Deal in the Lone Star State.
The Monthly Review of the Texas Economy April 2019
Texas A&M University releases a monthly review of the Texas economy. For April it showed mining and logging employment (which includes oil and gas work) up nearly 7% since April 2018, even though it only represents 2% of state employment. Mining and construction have the highest annual growth rate for large Texas Metro areas.
Midland, in the Permian Basin, held nearly 0.90% of the total share of jobs across the state at the end of last year and continues to hold steady at 0.85% through April of this year.
A Couple More Tidbits
The oil and gas industry is hurting for workers, which tends to drive up wages. On average, jobs in the industry pay 132% more than the average private sector job in the state. In fact, the average annual national wage in 2018 was $112, 712, double average private sector wages. In Texas, the average salary is $129,991. Payroll in the US for the industry topped $99 billion last year.
With so much money to be made, why are there so many openings?
First, the federal government relaxed some burdensome regulations. Second, Texas is famous for its pro-business environment. Third, the oil and gas industry is suffering from Baby Boomer retirements plus a shortage of workers recruited after 1986 when the oil bust hit. Put the three things together, and you see the most substantial increase in industry jobs attributed to Texas with the tightest labor market ever seen.
What Kind of Jobs and Who's Getting Hired?
The oil and gas industry has found itself dragged into the age of technology. With a tight labor market, the only way to increase productivity is by introducing technology into the exploration and production of oil and gas. The risk inherent in drilling a dry hole is higher than ever, so companies are turning to Big Data to minimize that risk.
The jobs most in demand are for people with digital skills. The industry is running on analytics, geoscience, and skilled rig operators. Low-skilled positions are few and far between.
RigZone listed its Top Three Human Capital Trends in the industry from a report by Deloitte.
There is a crying need for defined strategy and established practices for what it calls the hybrid workforce. This is reflective of today's gig economy. Deloitte is saying employers need to do more to bring contractors and freelancers onto the team by providing clear performance goals, secure communication systems, and proper training. They may need to tread a fine line on contract labor, so they don't get called out for employee misclassification.
O&G companies need better rewards programs to incent the right behaviors. Deloitte says past programs benefited tenured, veteran employees, while now they need to have programs for physical, mental, financial, and spiritual health.
Deloitte also stressed that the industry needs to change its views on age. Rather than see age as a disadvantage, employers are urged to embrace an older talent pool in a world where more people reach the age of 100 than ever before. Older workers could act as mentors and coaches for the younger employees and should also be provided with an extended career model with new developmental paths.
While there are plenty of openings for rig operators and roustabouts, there are also numerous openings for accountants, production engineers, and mechanics. Anadarko Petroleum Company reported its hiring rate doubled between 2017 and 2018, but they shifted to more technical positions such as those for data science, data engineering, and data analytics.
The Greater Houston Partnership research report stated that as long as crude prices remain around $50 a barrel, Texas won't see job losses in the industry. In fact, the state may see hiring volumes increase in the second and third quarter of this year.
Logistics, project management, and customer service are all job areas seeing a surge in oil and gas industry hiring. The industry also recognizes the need for more welders and truck drivers. There may be a more diverse workforce by the time all is said and done. Women and younger digital natives who can work with the new technologies are in high demand as well.
Impact on Other Industries
With the number of people working in the oil and gas industry and the amount of money they have to spend, the rest of the economy is lifted as well.
The TXOGA expects almost 2 million infrastructure-related jobs to be created between 2015 and 2035, while the pipeline industry is expected to contribute $375 billion in total economic output between 2014 and 2024.
The industry paid more than $14 billion in state and local taxes along with state royalties for the fiscal year 2018. This money goes directly to fund schools, universities, roads, and first responders. Some of that money will be to hire teachers, workers, police, firefighters, and paramedics.
Philanthropy from oil money funds charities, health and medical research and operations, the arts, higher learning, and scores of other areas, providing jobs in a variety of institutions.
There is increasing investment in downstream industries like refining and chemicals, export terminals across the Gulf Coast, and new mega facilities supporting employment in heavy and civil engineering.
The ripples from oil and gas continue to spread across Texas, creating jobs and demand for people with the technical skills to succeed in the new oil patch.
The workforce trend in the Texas oil and gas industry is on its way up.