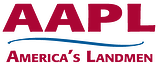 According to the U.S. Energy Information Administration, jobs in the oil and gas industry increased almost 40% from 2007 to 2012. Despite the recent drop in oil prices, the industry will always remain a constant percentage of the workforce. Candidates for these competitive positions are aided by degrees from the most highly regarded schools for land management. The discipline of land management incorporates fields of study such as energy management, natural resource management and forestry. From a petroleum industry standpoint, these roles play an important part in environmental compliance and due diligence.
The American Association of Professional Landmen lists the following accredited institutions as AAPL approved programs:
Western U.S.
At Western State Colorado University, a degree program in The Professional Land & Resource Management Program was launched in 2008 with the participation of industry professionals who shared the school's goal of producing highly prepared land management professionals. All students in this degree program belong to the Western Association of Professional Landmen, which offers professional activities.

At the University of Wyoming, a Professional Land Management Concentration aims students at long-term success in oil, gas, wind, solar, uranium and coal industries. Graduates are immediately eligible to take the AAPL Registered Landman exam.
Southern U.S.
Eastern U.S. and Canada
Penn State supports the petroleum industry with its interdisciplinary John and Willie Leone Family Department of Energy and Mineral Engineering (EME) in the College of Earth and Mineral Sciences. The school produces energy and business professionals (EBF), energy engineers (ENENG), environmental systems engineers (ENVSE), mining engineers (MNGE), and petroleum and natural gas engineers (PNG).

West Virginia University offers an Energy Land Management program that focuses on roles and responsibilities such as determining ownership of surface and subsurface rights; negotiating contracts and leases; coordinating field exploration activities; serving as a liaison between lease owners and exploration/production companies; and ensuring compliance with government regulations.

The University of Calgary, located in Canada's energy capital, has a Petroleum Land Management degree that is tied to the school's Bachelor of Commerce curriculum. Industry specialists teach Petroleum Land Management science, business and law courses.
By learning more about these accredited schools, the prospective land manager can gain the vital skills to help launch a successful career in the energy industry.