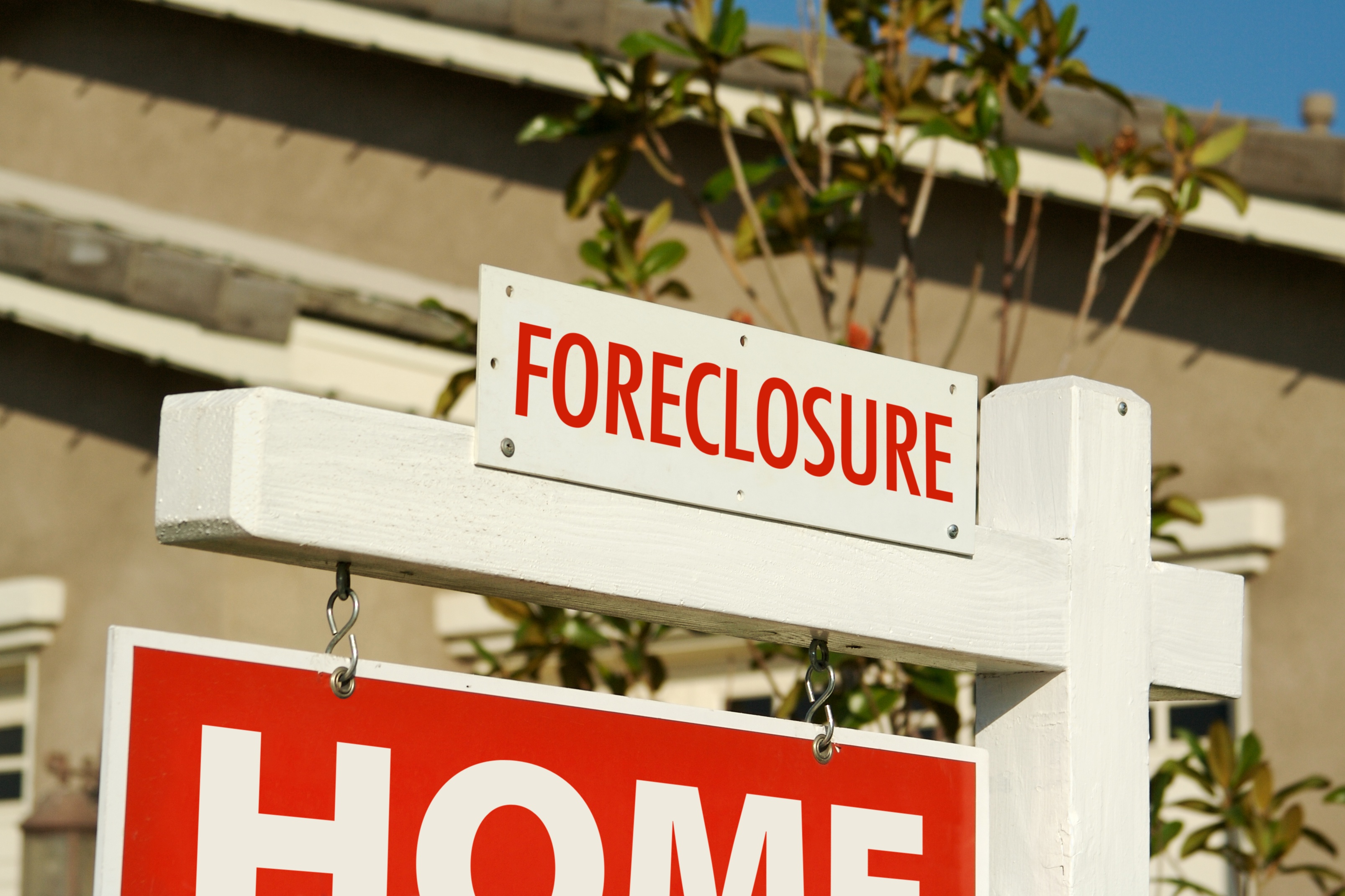 The late-2000s housing bust and financial crisis created tremendous headaches for counties and municipalities that had staked their financial fortunes on rising land values and easy mortgage lending policies. The economic aftereffects of these crises continue to be felt in hard-hit areas across the Rust Belt and Sun Belt.
Of course, opportunity often arises out of despair. The residential real estate market has been flooded with attractively priced foreclosure properties that offer tremendous profit opportunities for enterprising buyers. If you're thinking about jumping into the foreclosure market, you'll need to assess your needs and prepare for an unorthodox buying process.
Why Buy Foreclosed Properties?
Mortgage lenders initiate foreclosure proceedings against homeowners who have stopped making regular loan payments and appear unwilling or unable to afford their homes. The foreclosure process can be long and complex, and most lenders have little appetite for maintaining foreclosed properties on a long-term basis. As such, foreclosures can cost significantly less than privately sold properties. They're also often ripe for value-enhancing improvements that can substantially boost their new owners' resale profits.
Prepare for a Multi-Step Process
Buying foreclosure properties is not without its risks. Foreclosure properties can either be purchased at auctions run by banks or local housing authorities or through direct transactions with property owners. If you wish to buy via auction, keep in mind that properties often sit vacant for months or years before coming to auction. Since banks rarely maintain or even inspect the properties that they auction, this long vacancy period increases the likelihood of serious damage or deterioration. Savvy buyers tend to factor the cost of code-mandated upkeep and improvements into their offers.

The same principles apply to non-auction transactions. Since foreclosure properties are often owned by an investment partnership or consortium with multiple principals, price negotiations are often lengthy and challenging. Moreover, there may be undisclosed liens or title issues that prevent swift appropriation and necessitate a time-consuming closing extension. Direct buyers may also need to make good-faith deposits and other unforeseen financial outlays. Generally speaking, foreclosure transactions don't close as quickly as regular-market sales.
Don't Be Afraid to Finance
Although many real estate investors purchase distressed properties with cash in order to expedite the closing process and save on interest charges, the majority of foreclosure buyers use regular financing mechanisms. Since foreclosure sales tend to be a bit riskier than regular transactions, most experts recommend seeking preliminary financing approval before agreeing to purchase a foreclosure property. If you plan on financing your foreclosure purchases, it may be advantageous to skip the auction and head straight to a bank with an existing roster of distressed properties. Banks are usually happy to finance such transactions, and they may be more inclined to provide assistance with closing costs or maintenance issues.
Seek Help from Property Inspectors and Foreclosure Specialists
Since foreclosure properties are often in worse shape than owner-occupied houses, pre-closing appraisals are crucial. To reduce the likelihood of a pricing dispute with the bank-owner, retain a property inspector with a proven track record of accurately valuing foreclosed properties. Once you've received your appraisal, think long and hard about the cost of the repairs that you'll have to make to the property. You'll need to factor this expense into your final offer or use it as an excuse to walk away. Likewise, seek out a real estate broker with foreclosure experience to guide you through the closing process.
Maintenance and Improvements are Key
If you plan on living in a previously foreclosed home, you must conduct any repairs that are necessary to bring it into compliance with local housing codes. If you plan on selling it for a profit, you may also wish to make targeted improvements that make it more competitive with non-foreclosed homes in the area. For maximum effect, opt for "curb appeal" improvements like new lawn grass, an improved porch, new siding and new roofing.

Buying foreclosed properties is a challenging but rewarding process in which hundreds of thousands of individuals participate every year. If you're willing to endure a complex and often frustrating process, you could save many thousands of dollars and set yourself up to earn a tidy profit in the months and years to come.