Put Your Research on Fast Forward!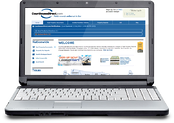 The Grantor Grantee Index is the foundation of a good title search. In this webinar we will explore the Grantor Grantee Index as well as best practices for researching on CourthouseDirect.com

During this session, we'll cover:
Introduction to Grantor Grantee Index

Historical and Current Indexes

Search by Name - Individuals and Organizations

Sub-Search - Powerful Search Tool

Search by Legal Description - Title Plant Search
We will open up for questions from all attendees at the end of each week's demo to allow for more specialized training.
Sign up today, space is limited!
Date: Thurs., May 22, 2014
Time: 10:00 a.m. CST
Come see how CourthouseDirect.com can change the way you do business!